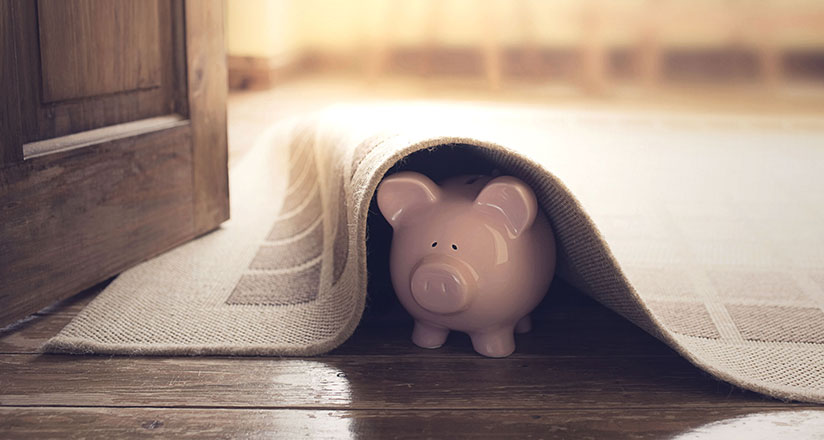 Information about rent and payments.
Paying your rent.
Students should pay the first monthly rent in advance. The payment should be registered on your account at the SGS before the starting date of the contract.

The rent is paid to SGS bank giro 602-9797 in advance the last weekday every month, at the latest. If you have not received a rent slip, you are still obliged to pay the rent on time.
Your OCR number, amount and due date shall be indicated.

Your payment of the rent will be registered with us on the date that your bank has deposit the money into our account. Contact your bank for details if you are unsure about when you need to carry out your payment for it to be delivered to us on time.

Always try to use the payment information that you received from us, on My Pages/Rent notes/invoices. You get a new and unique OCR number each month.


Rent payment from abroad.
The rent is paid to the SGS Studentbostäder's check account at the SEB bank.
Number of the SGS' check account: 5001 10 458 25
BIC/SWIFT: ESSESESS or ESSESESG
IBAN NO: SE 0450000000050011045825
Name and address of the SGS' bank: SEB, Östra Hamngatan 24, SE-405 04 Göteborg
Beneficiary : SGS Studentbostäder, Kaserntorget 11, SE-411 18 Göteborg

Use the BIC and IBAN for safe money transfers from the EU countries. Students from outside Europe should transfer the money to the SGS' check account.
It is possible to use the SEPA credit transfer and pay in Euro. Use BIC/Swift ESSESESS. Please round up the amount so that it corresponds to the amount in SEK.
Refer to the OCR number on the payment and type your own name as the sender. We can not register unidentified payments.

You find the OCR number on the SGS website for Ugot, under My pages - The rent, when the flat is booked for you.
Save the receipt or a draft of Internet payment and bring it with you on arrival.

SGS Studentbostäder/ SGS Student Housing Foundation
Tel: +46 31 333 63 60
E-mail to SGS rent administration: adm@sgs.se.
How to find your rent information.
You will get your rent slip (web slip) each month on My Pages/Rent notes/invoices. It has all the information you need for payment. If for some reason you have not received your rent slip and if you are not able to contact us, please use your last OCR number for payment.
What happens if you do not pay the rent on time?
A late paid rent means that you get a collection claim from Ropo Capital which is the collection company SGS cooperates with. With a debt collection claim, there is currently SEK 180 as well as interest that is payable from the due date until payment is made. If the rent remains unpaid, it will incur additional costs for you and may also mean that your opportunities to change or apply for housing within SGS will deteriorate or your rental agreement will be terminated. Our policy is that you should have paid the rent in time during the last 6 months in order to search or change housing.
NOTE!
If a minor debt should accur when you pay your rent due to exchange rate differences you do not need to make an extra payment immediately. Instead, the debt is automatically moved to the next month's rent payment.
Advance payment.
If you wish to pay in advance, you can either deposit a larger amount of the rents you wish to pay in one payment, or contact us for invoices. Some debit items (e g individual consumption of electricity and hot water) we can not announce in advance, but then you can pay an amount equal to your normal consumption, and we will make an adjustment on your next slip.
Cancellation.
The notice period is stated on your rental agreement. It is three calendar months for all the Ugot apartments.

The period of notice is counted from the closest following turn of the month. Notice should have arrived at the SGS Housing office the last weekday before the start of the three months' notice period.


Annual rental negotiation - what does it mean?
Rental negotiations are something that all property owners are engaged in every year. SGS Studentbostäder negotiates rent levels with Hyresgästföreningen Region Västra Sverige (HGF). HGF represents you as a tenant. As soon as the negotiations have begun, usually in November each year, we inform about it on the website. When the negotiations are completed, this may mean that we raise the rents or that there will be no rent increase at all. We will notify the negotiation result on the website and on your payment slip.

NOTE! If you live in one of our rented properties, it is the property owner who negotiates the rent. Therefore, there may be a difference in the negotiation result / level of any increase.
Payment references.
If, in the future, you are looking for a new apartment with another landlord, you can prove your recent payments from us with a printout of the payment history for rent notices.
Note that this option is only available as long as you have access to My Pages.