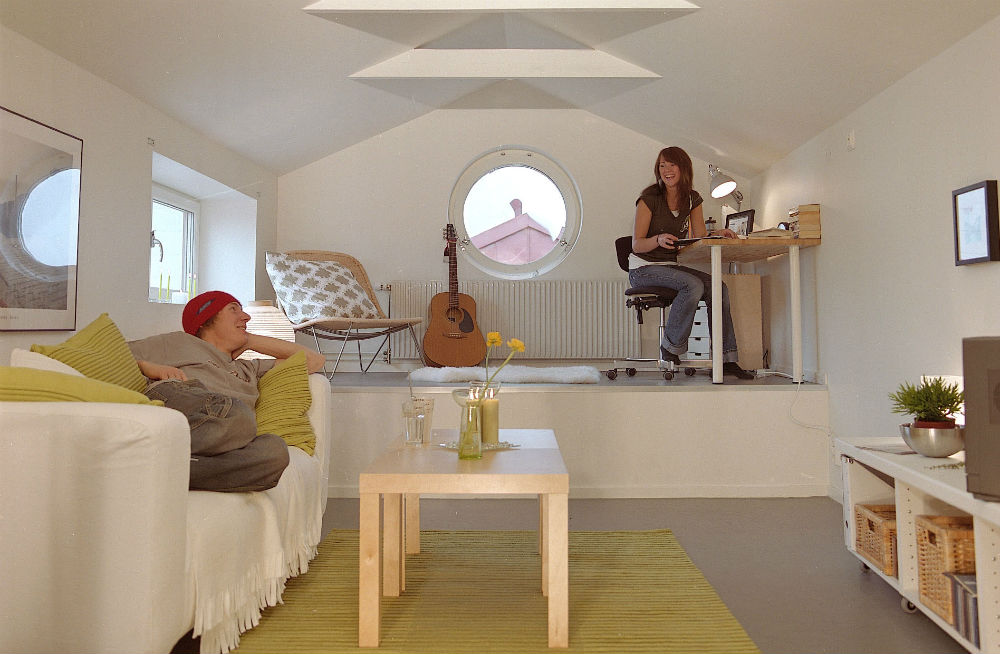 The apartment.
Indoor climate.
The heat in our homes is balanced and should be between 19-20 degrees. Quick tips if you experience that it is cold indoors. If the temperature drops below the recommended contact your Kundcenter.
Learn more about how to get a good climate in your home (PDF).
If you are affected by a power cut.
Before you contact the property services, first check if it is a fuse or a circuit breaker in your fusebox that has blown. Unplug the equipment that may have caused the power failure before resetting fuse or circuit breaker. There is a risk that you have to pay for the emergency turn-out if you have not taken the above measures first . During a power cut, it is good if you first check if it is only your apartment that is affected, or if the whole building is dark. Check with your neighbours.
In case of fire.
In all our areas fire detectors are mounted in the apartments.
In case of fire, call 112, stay in your room and keep the door closed. Do not go out in a smoke-filled corridor or staircase. The fire brigade will help you out.
If you have locked yourself out.
Your Kundcenter can help you during office hours. During evenings, nights and weekends click Emergency numbers, fill in your address and you will find which numbers to call.
Sharing kitchen.
You are not allowed to entertain friends from other housing areas in the communal kitchen. The buildings are not soundproof. Should there be any complaints about disturbing noise from the kitchen, your Kundcenter may decide to exclude tenants from the premises.
Students should respect their neighbours' right to live in peace and quiet and avoid making excessive noise or causing disturbance to the neighbourhood.
Cleaning.
Students are expected to keep their rooms clean and tidy throughout their stay. Those sharing a kitchen are responsible for the day to day cleaning, like washing the dishes and keeping the stove and fridge clean. The SGS staff will clean the communal areas, floors and staircases once a week.
Those living in Frölunda - Marconigatan, Näverlursgatan and Gånglåten - are jointly responsible for the cleaning of the apartment. If cleaning material is missing or broken in the flat, please notify Kundcenter Utlanda.
Home insurance.
You can be liable for damage caused to the property, for example by water flowing from a broken washbasin, bathtub or toilet bowl. In cases like these please check Chalmers student portal or contact Kammarkollegiet to see what kind of insurance you have the right to.