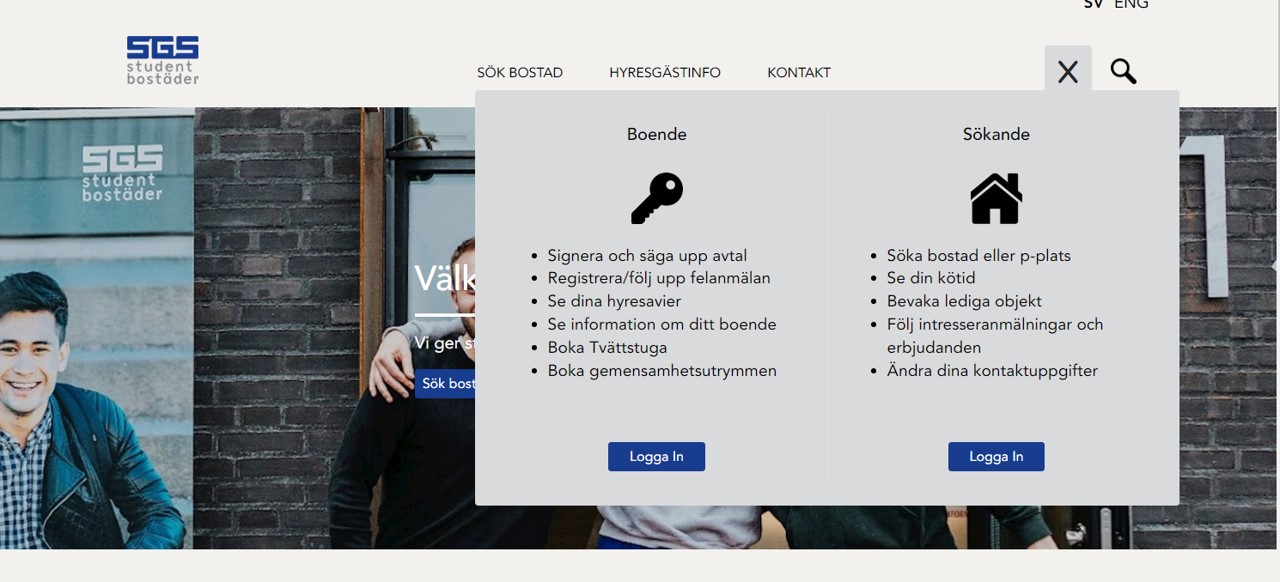 We have made a major system change
This affects you as a customer regarding a change in how you log in to My pages, change in what your rental notice looks like and the app My Home.
Log in to My pages
There are two login functions, one for you who live with us, Resident, and one for you who are looking for housing, Applicants.
NOTE! If you live with us and want to see your queue time, or apply for new accommodation, you must log in as an applicant.
If you have problems logging in, you can try to refresh the page and clear the cash memory on the device you are trying to log in from. If you have previously saved links or shortcuts to the website, it can be good to delete these, surf to sgs.se and add them again. Another tip is to try with a different browser.
Your rental notice
In connection with the system change, the rental notices have been given a new look. Another change is that you can no longer see previous rental notices from the old system. History from the new system you will be able to see as rental notices expire. If you have questions about current or previous rental notices, you are warmly welcome to contact our housing office and they will help you.
The app Mitt hem
The app This app is no longer in use. Instead, you can add the My Pages web page as a shortcut to the device you want to log in from.