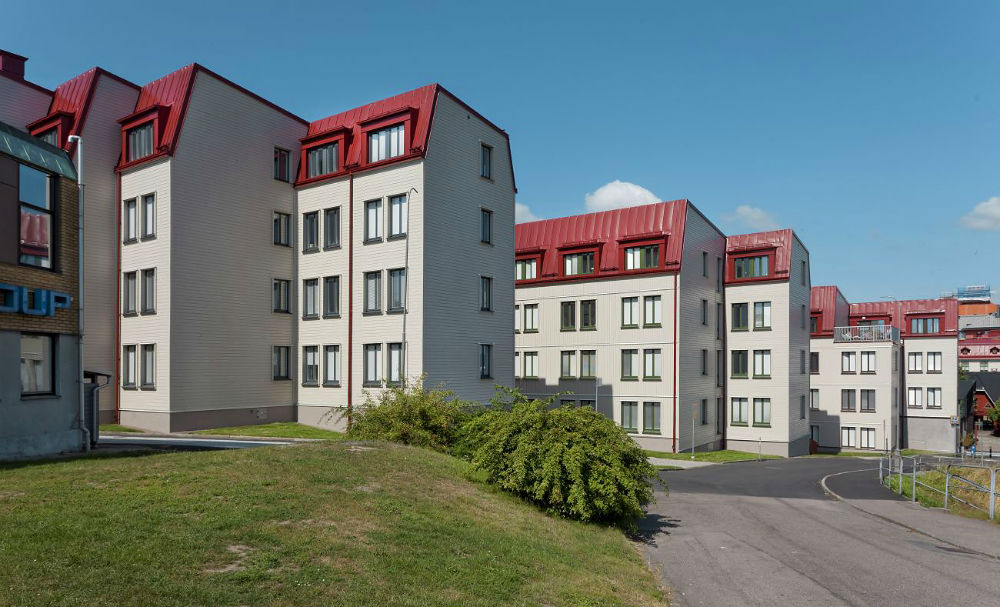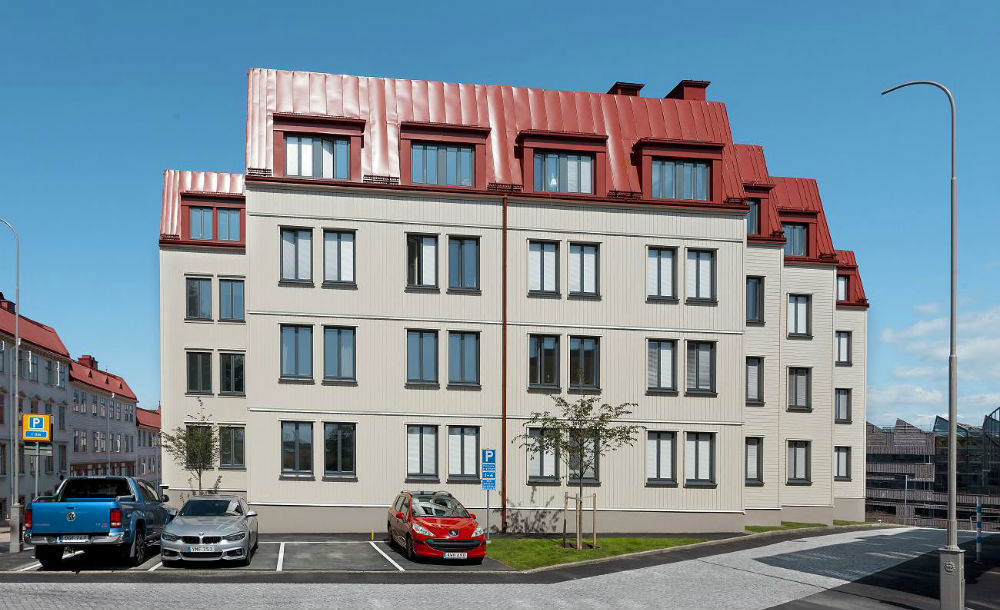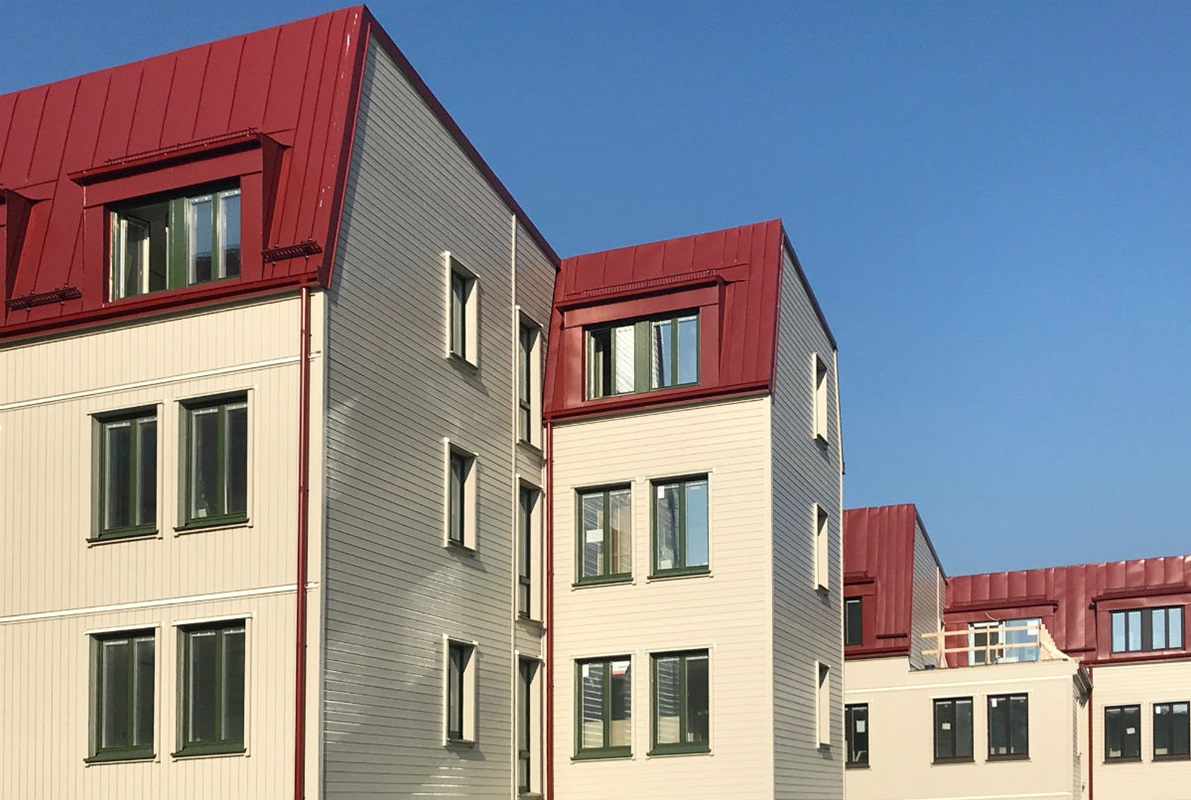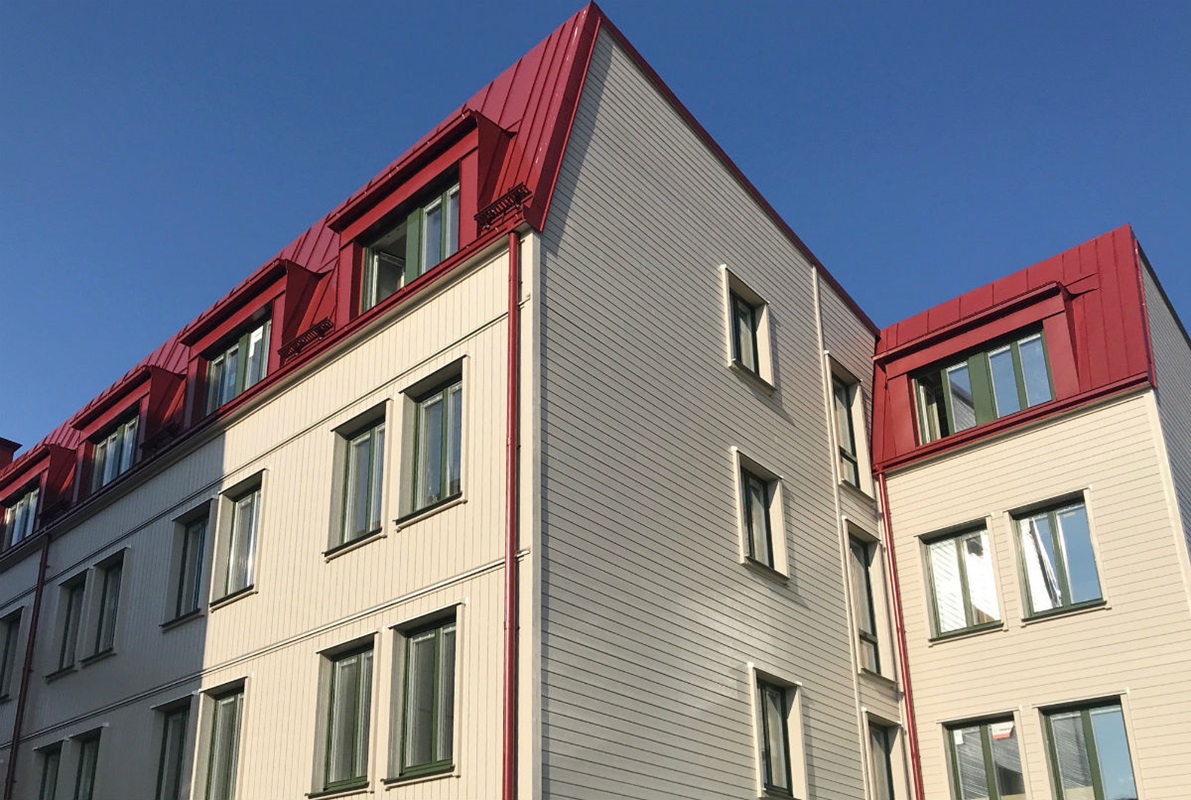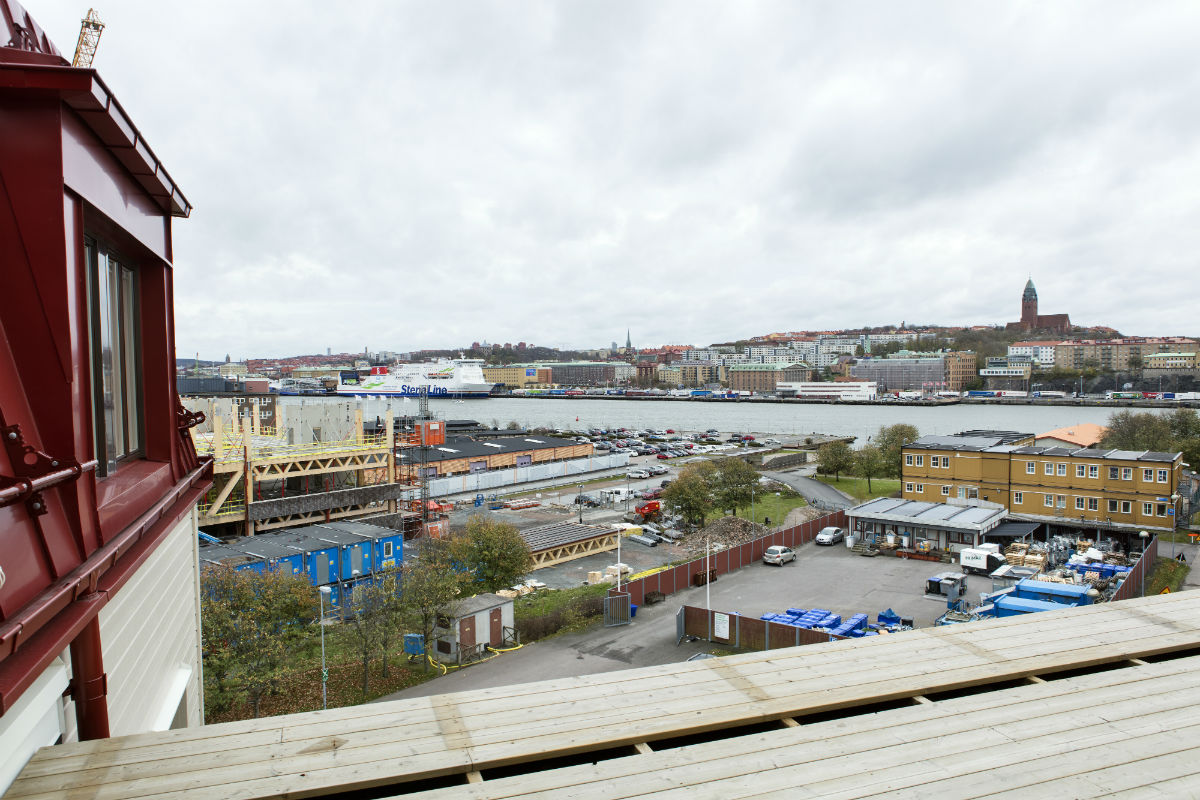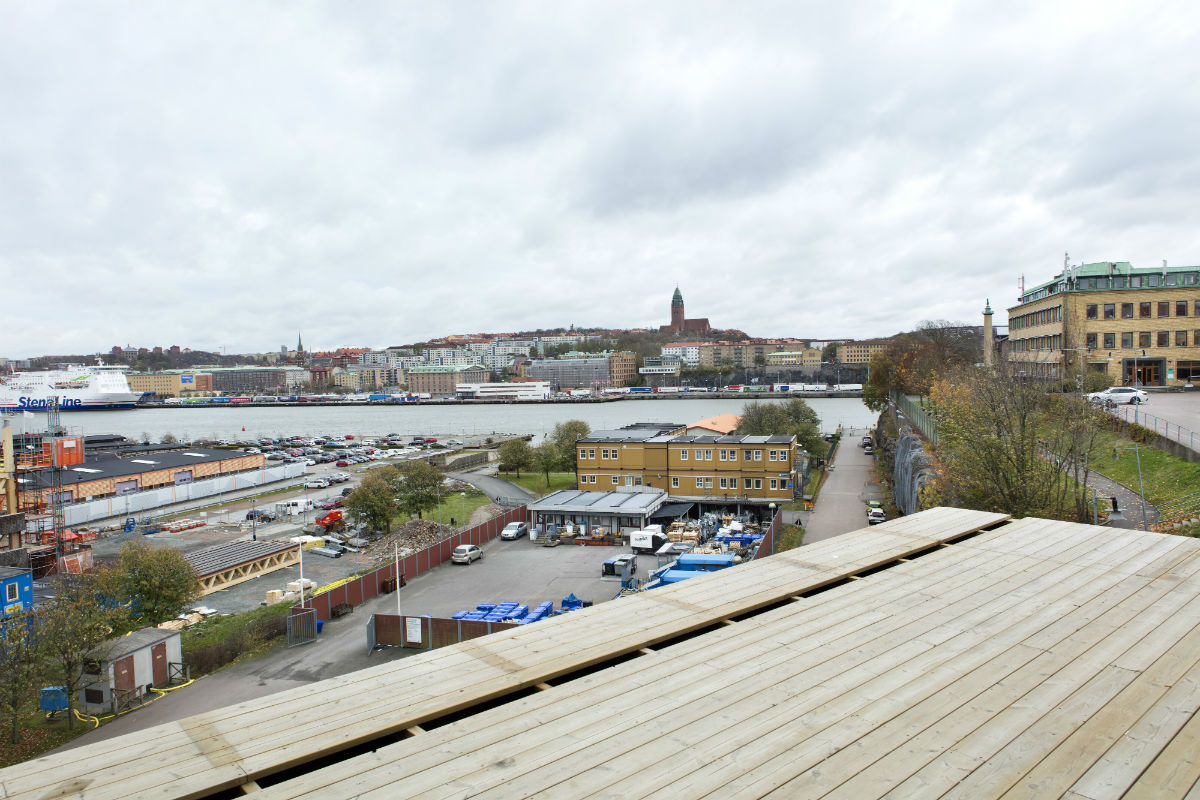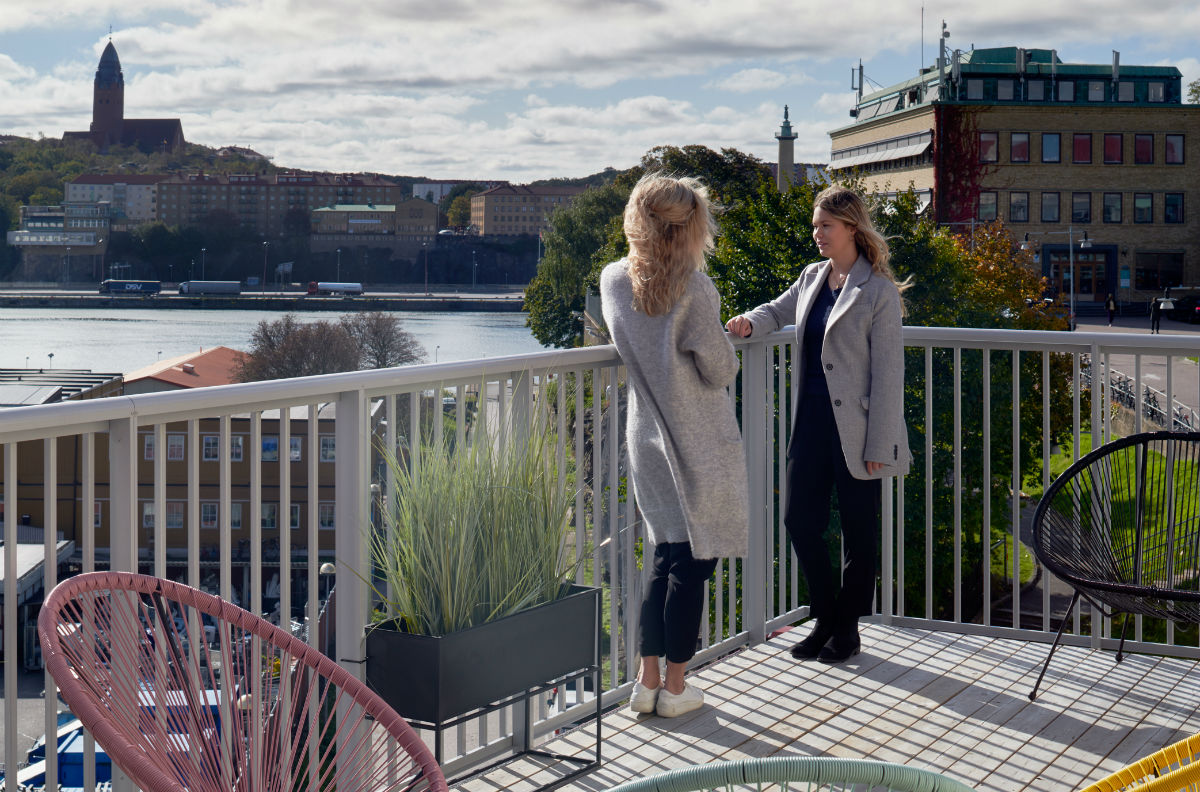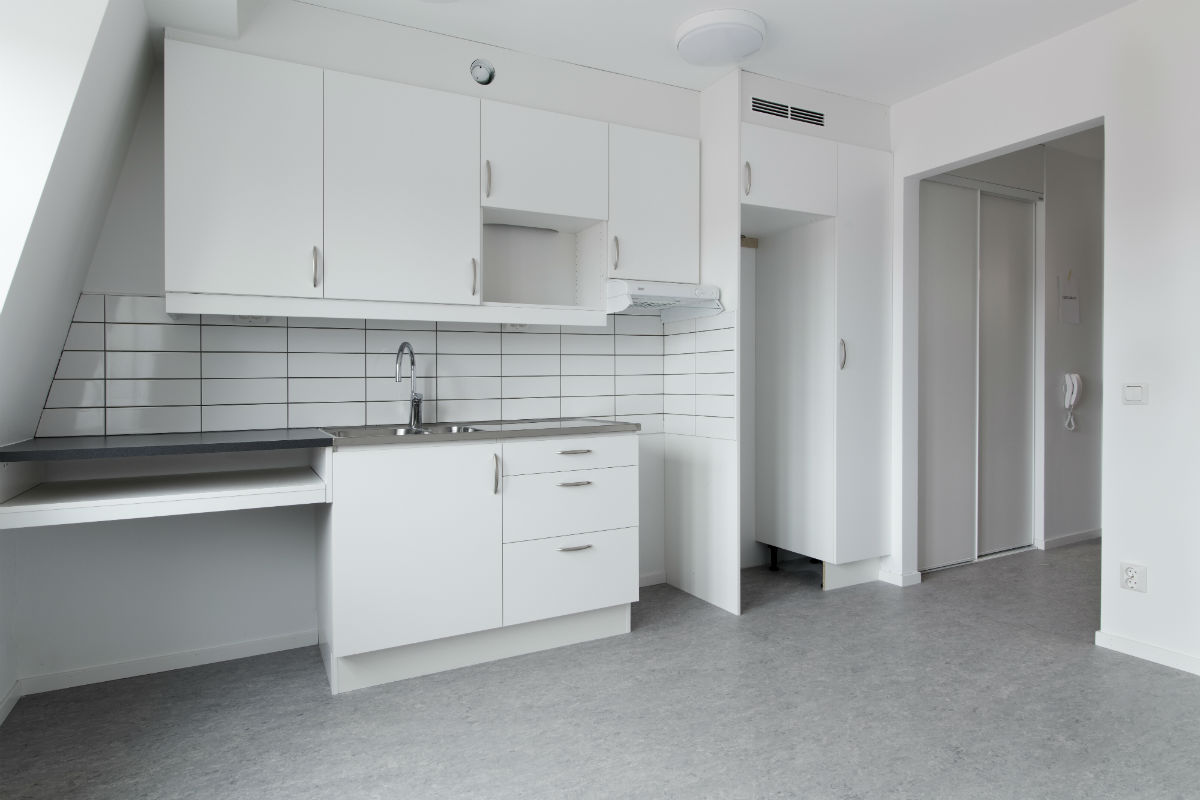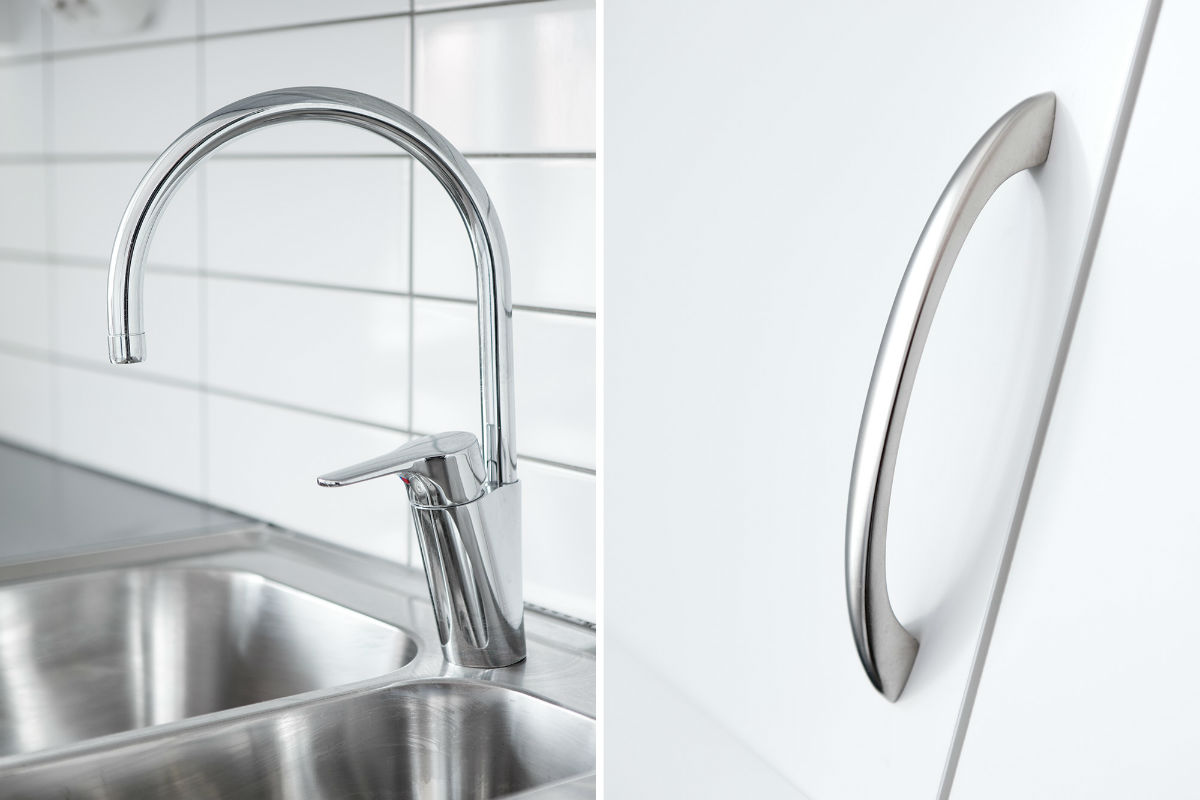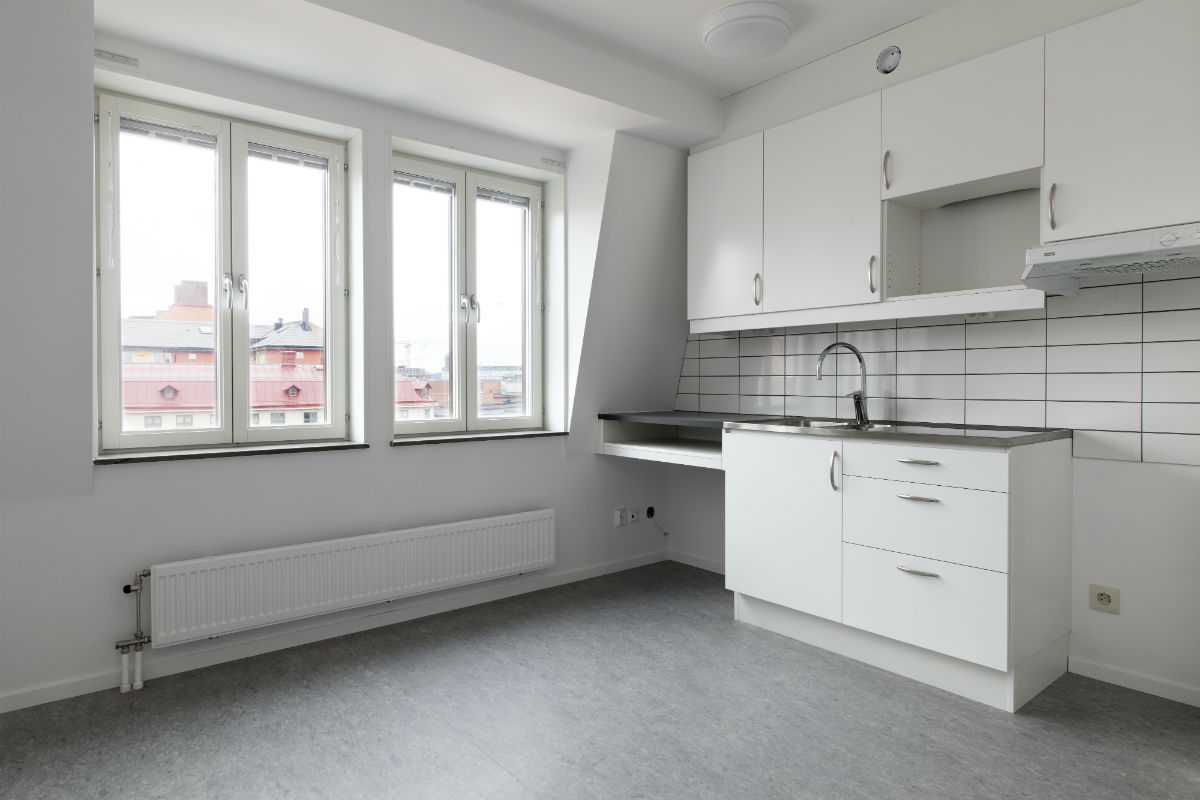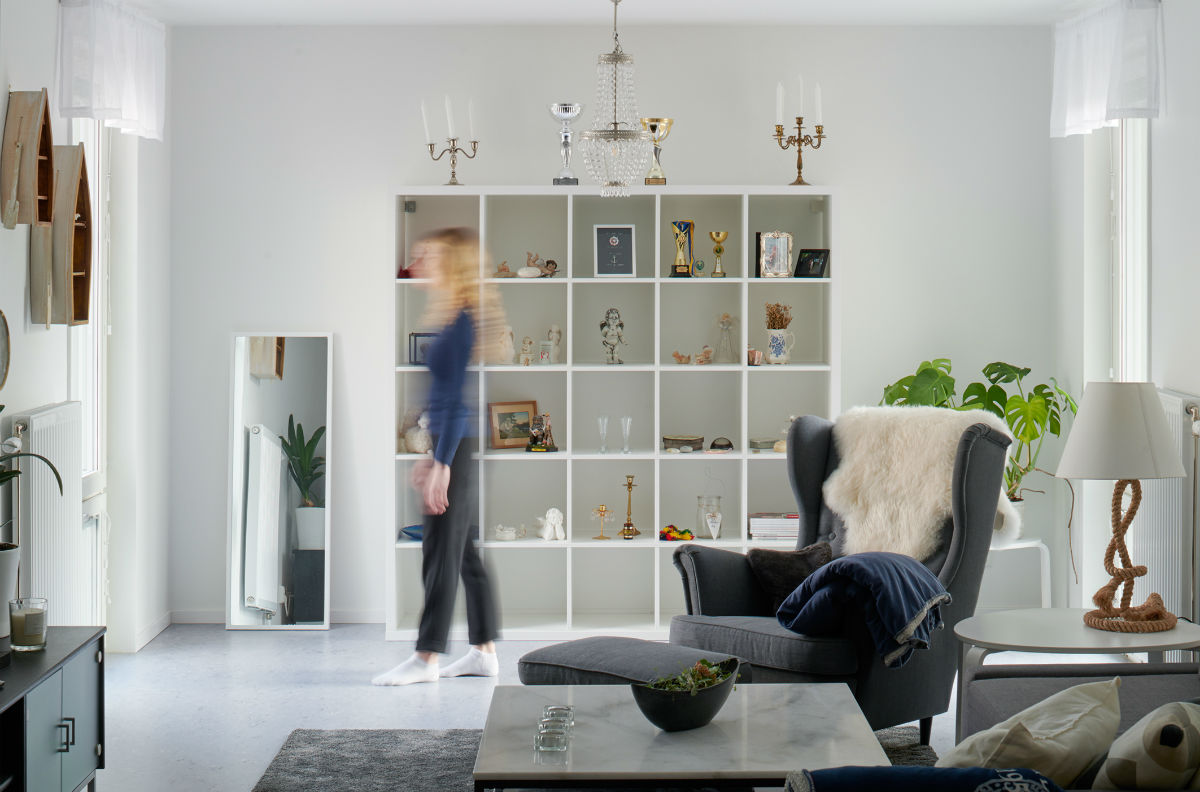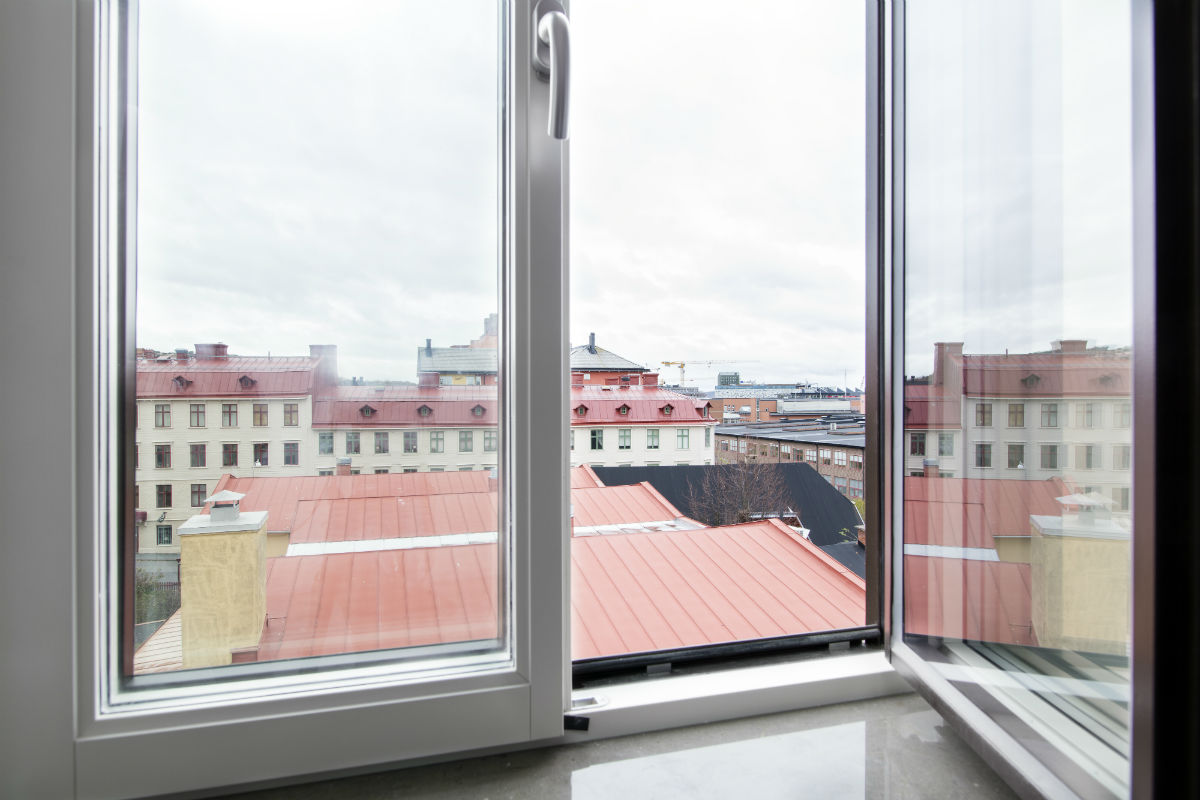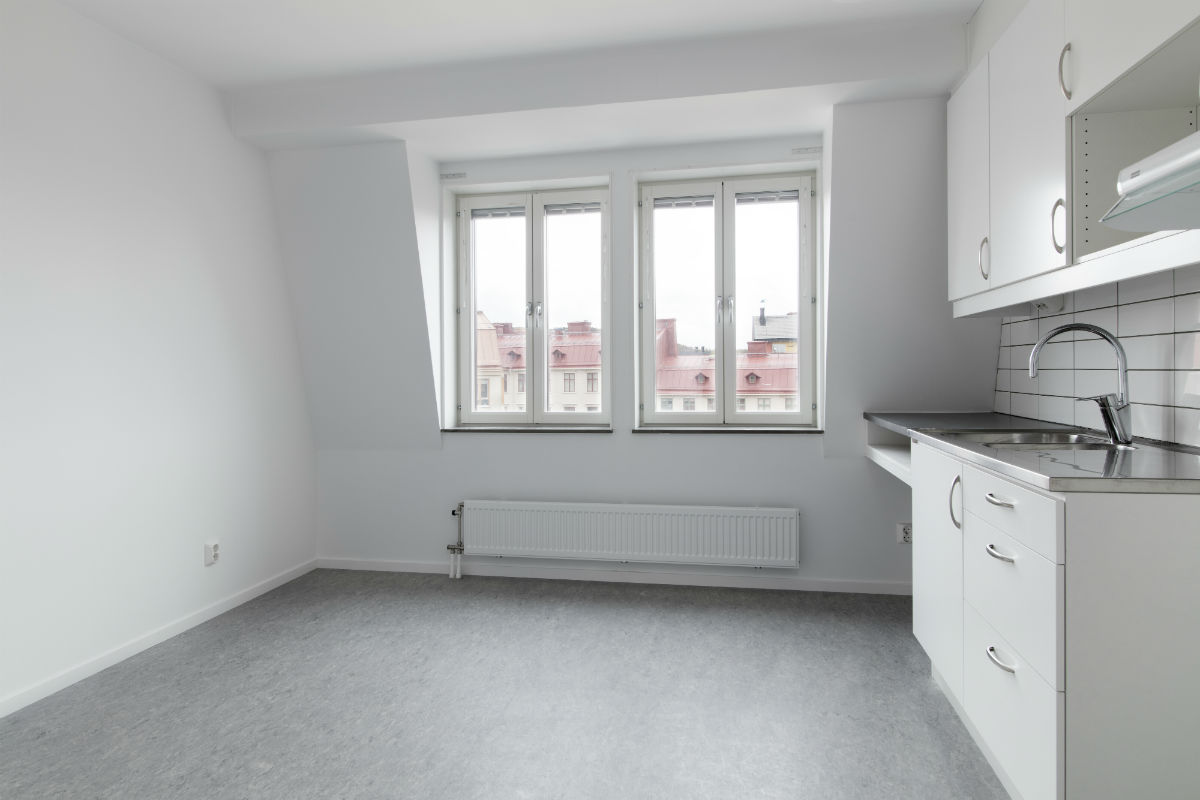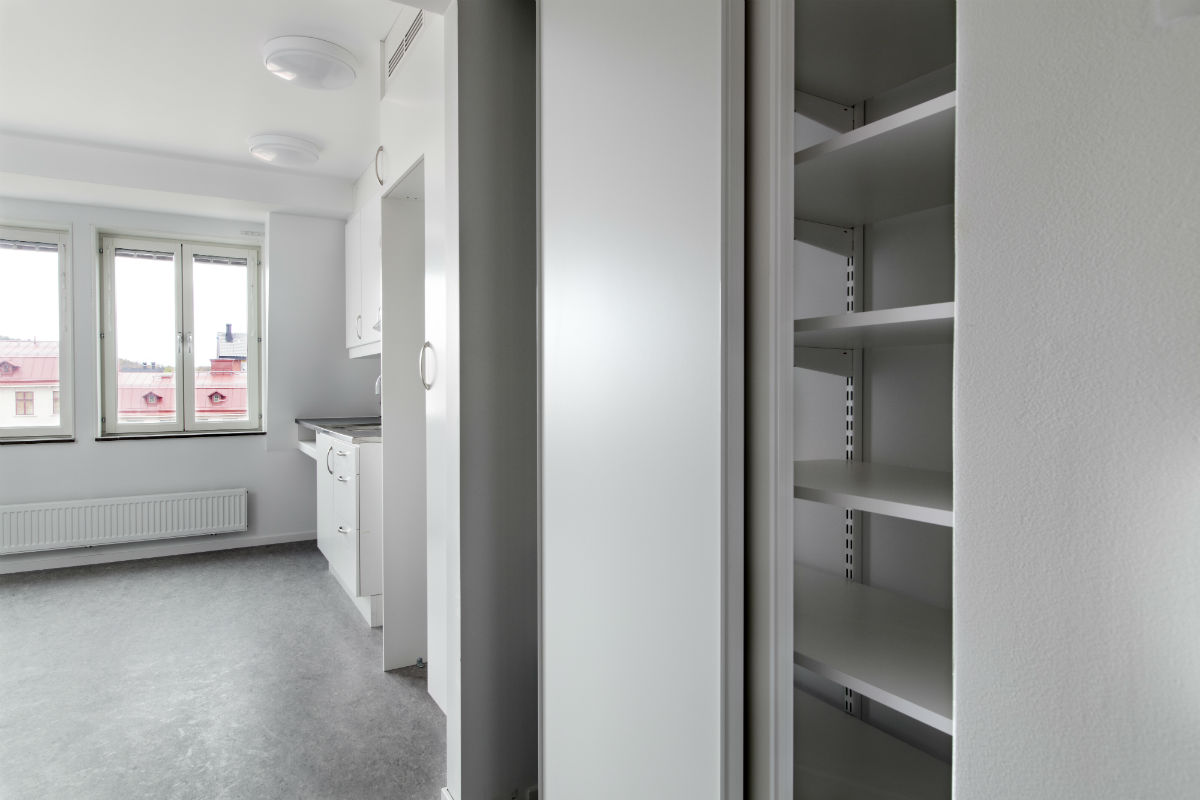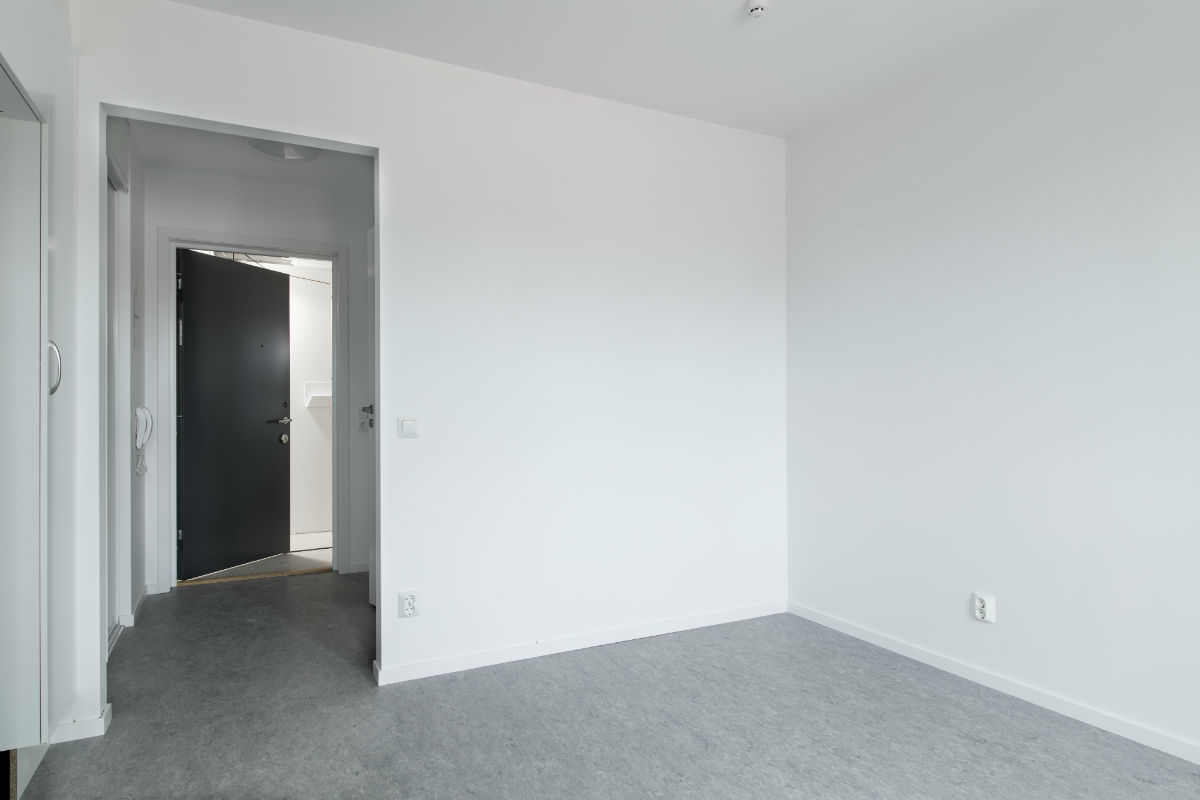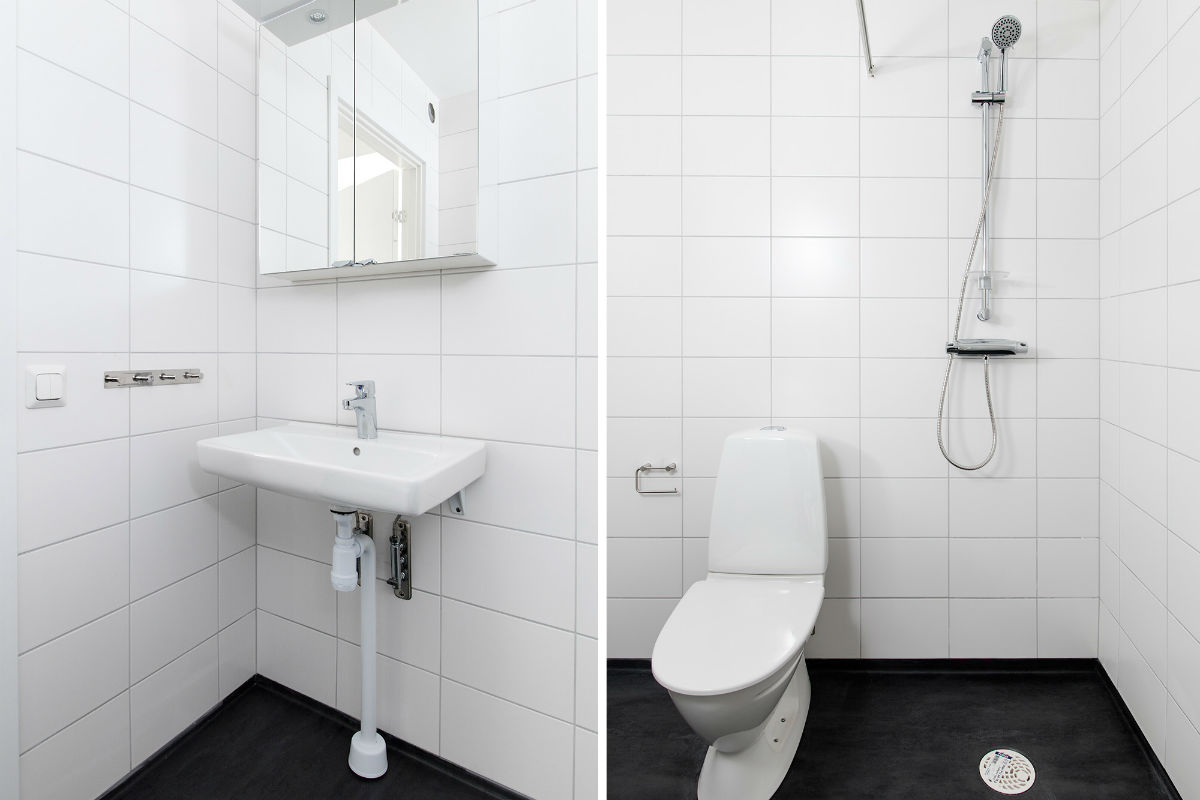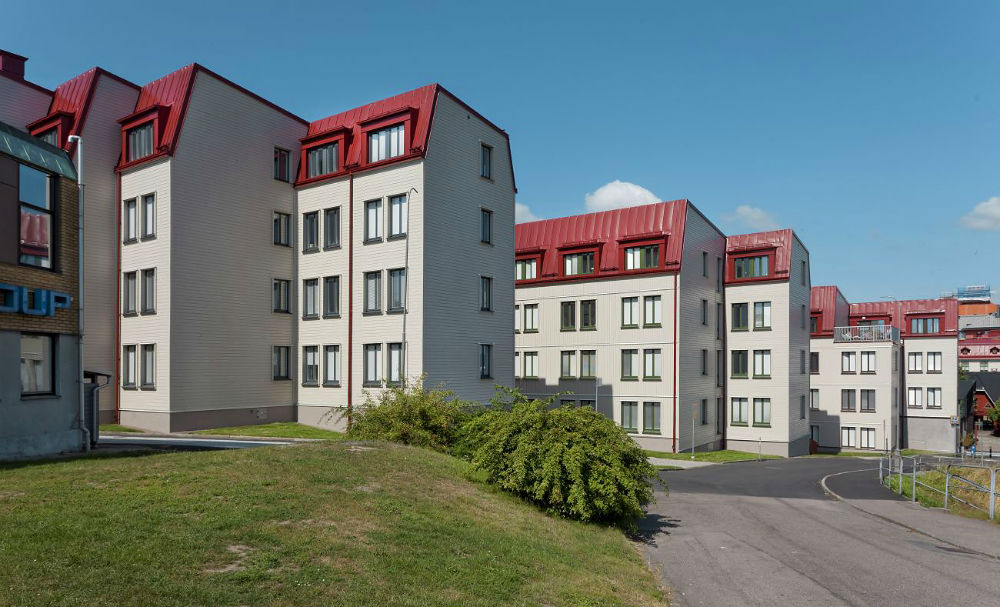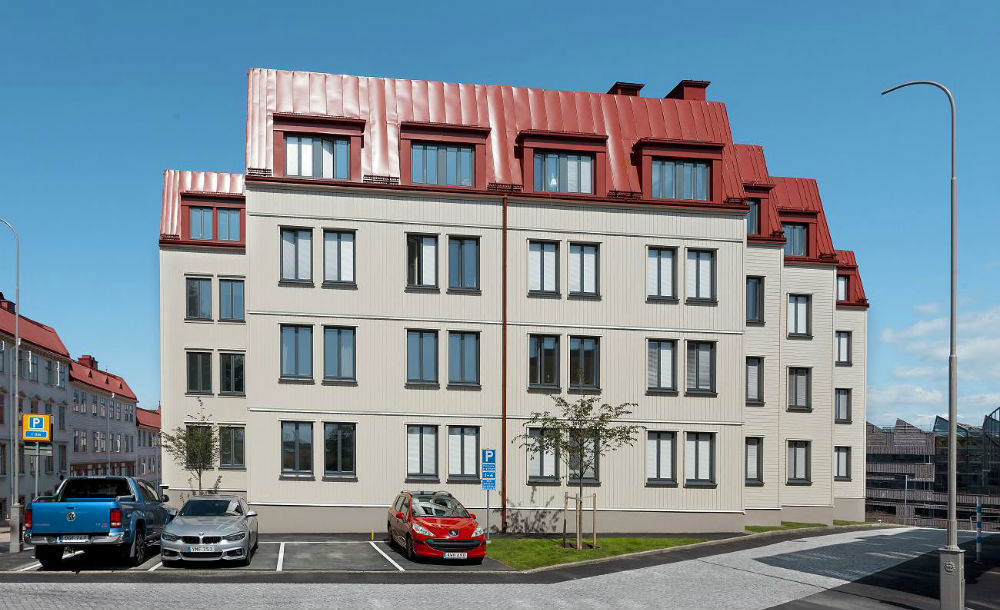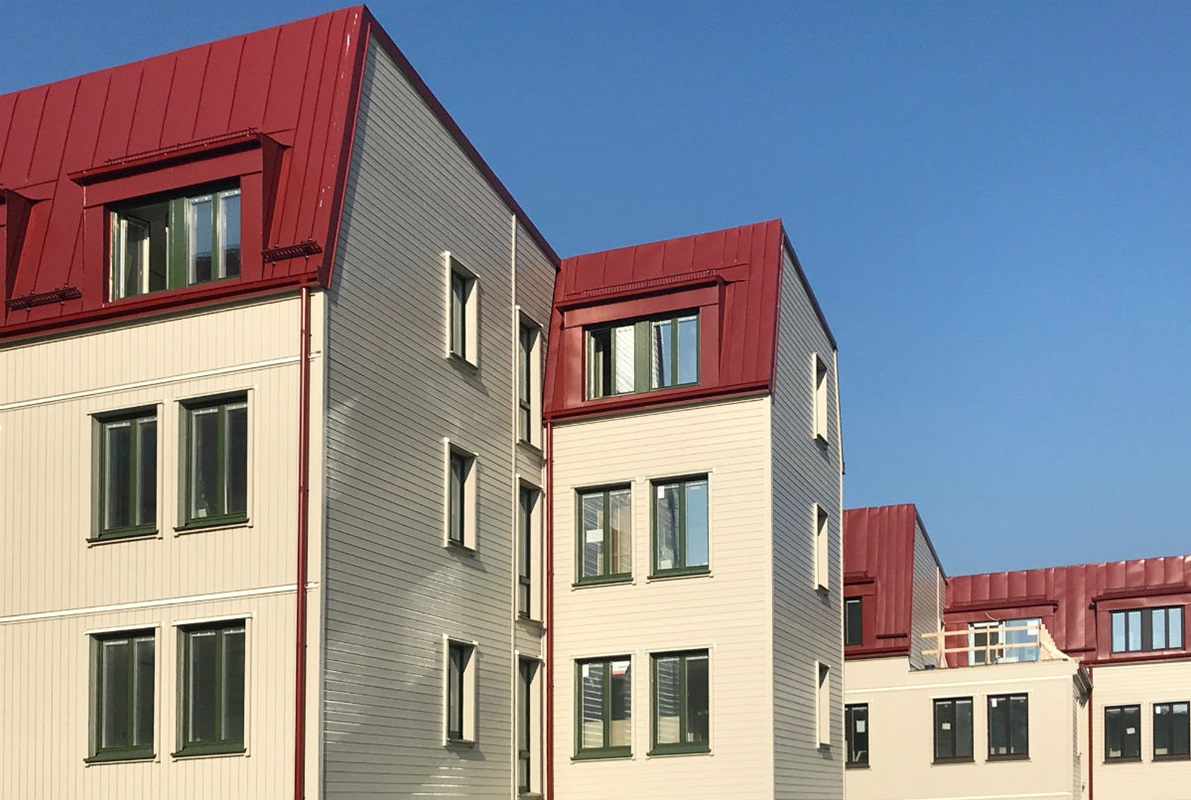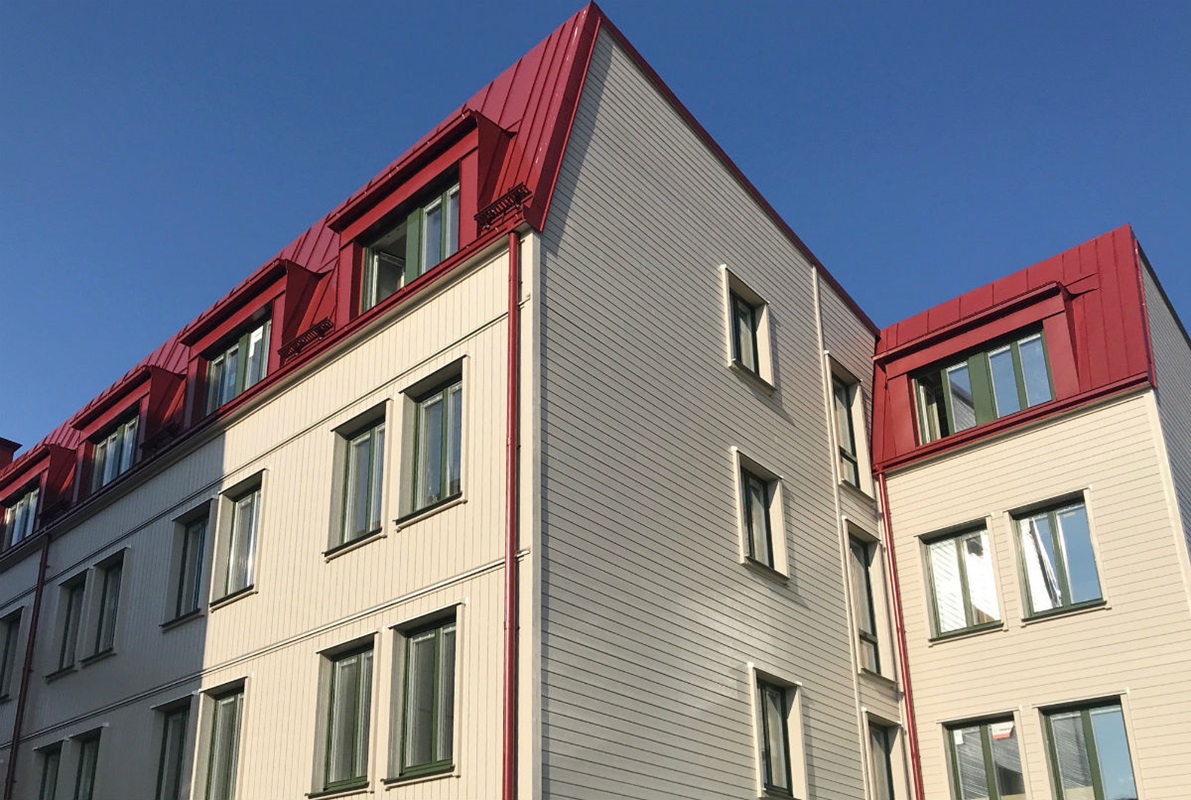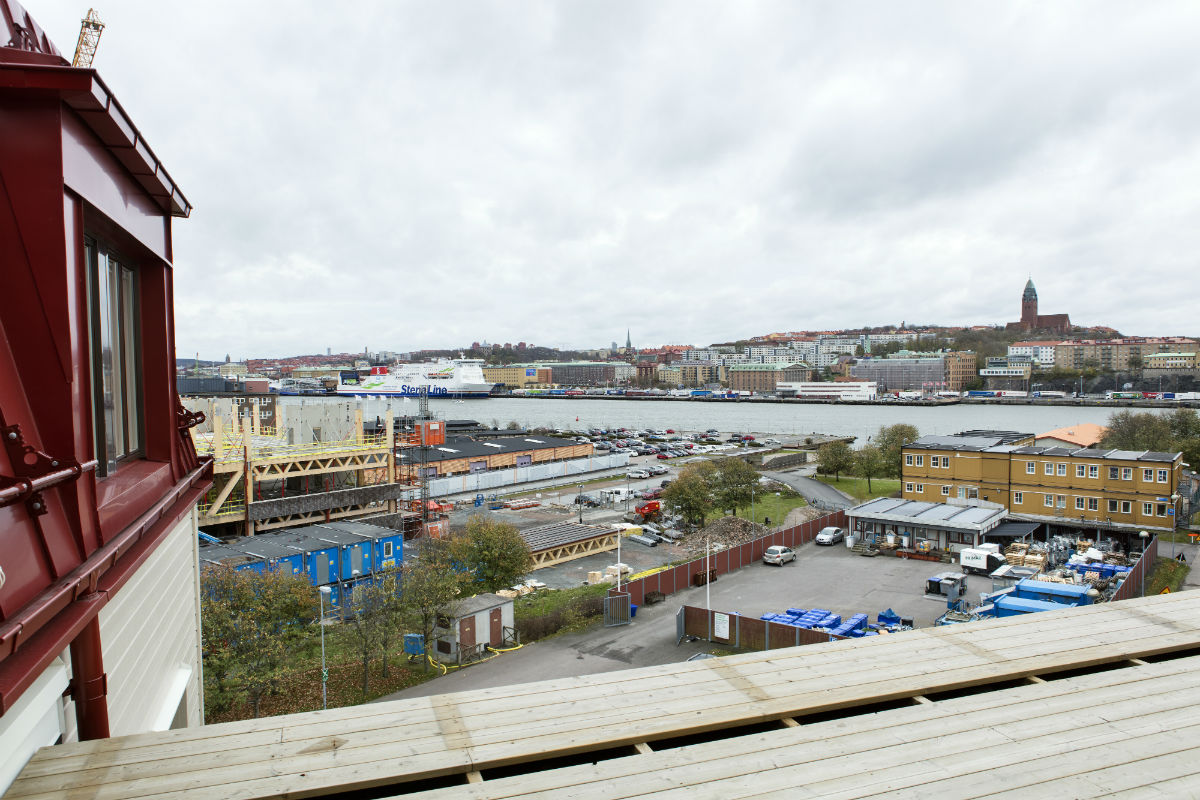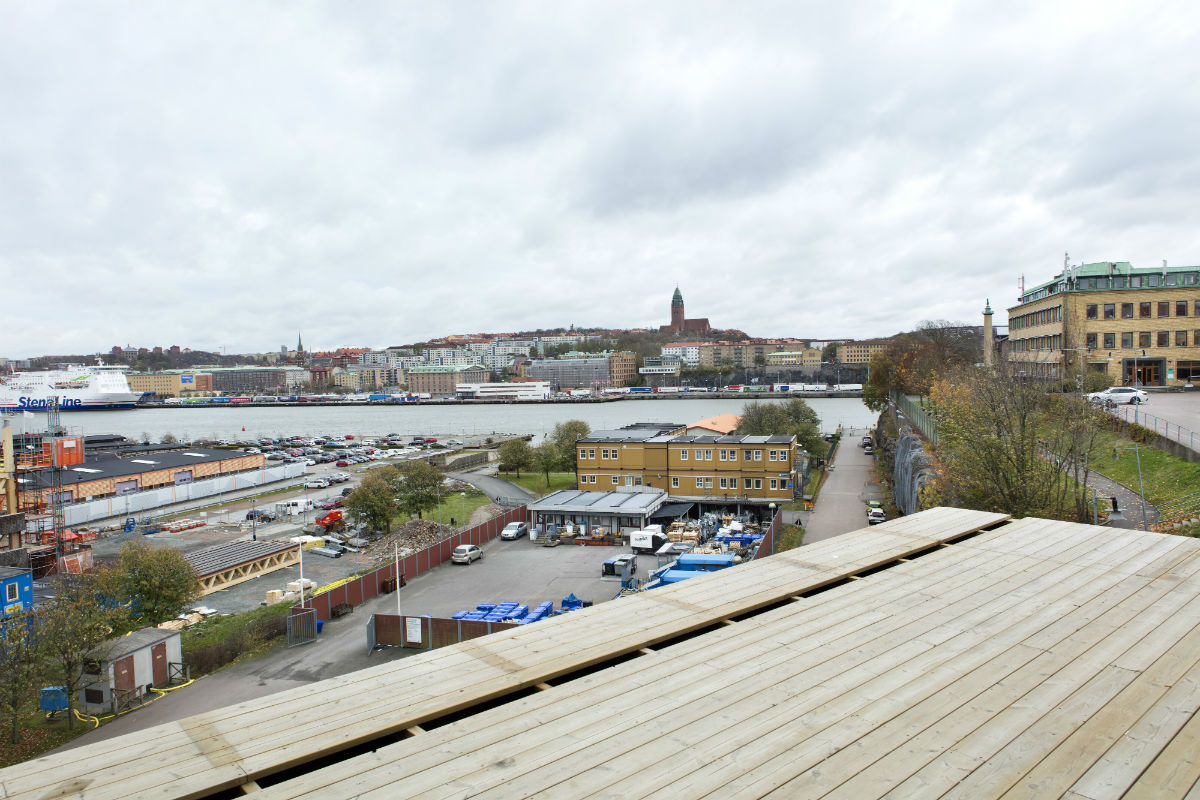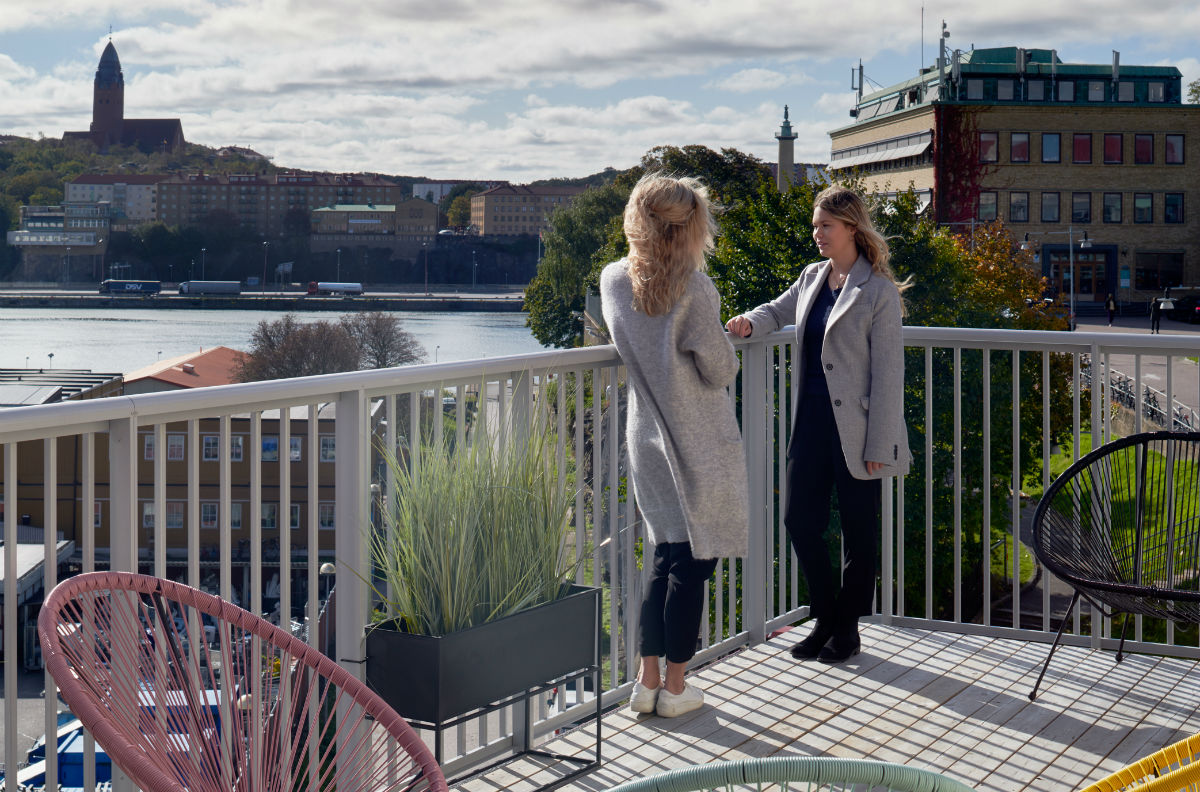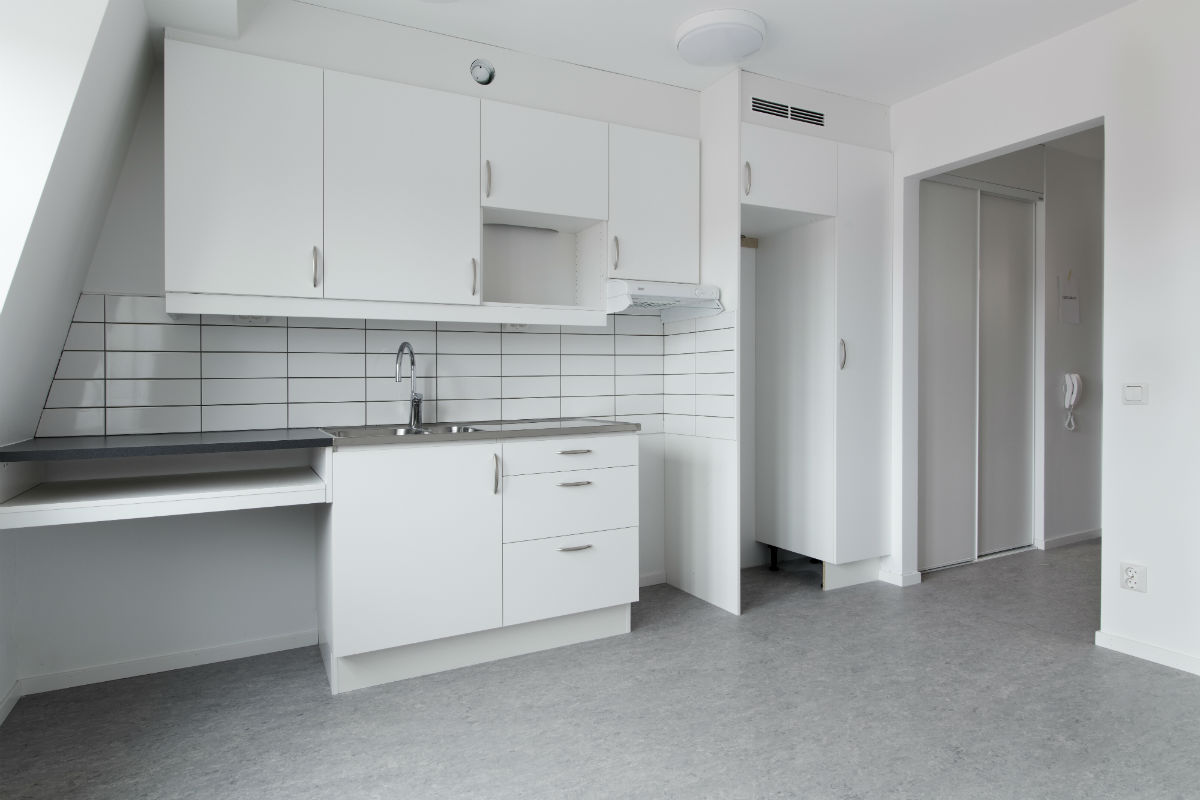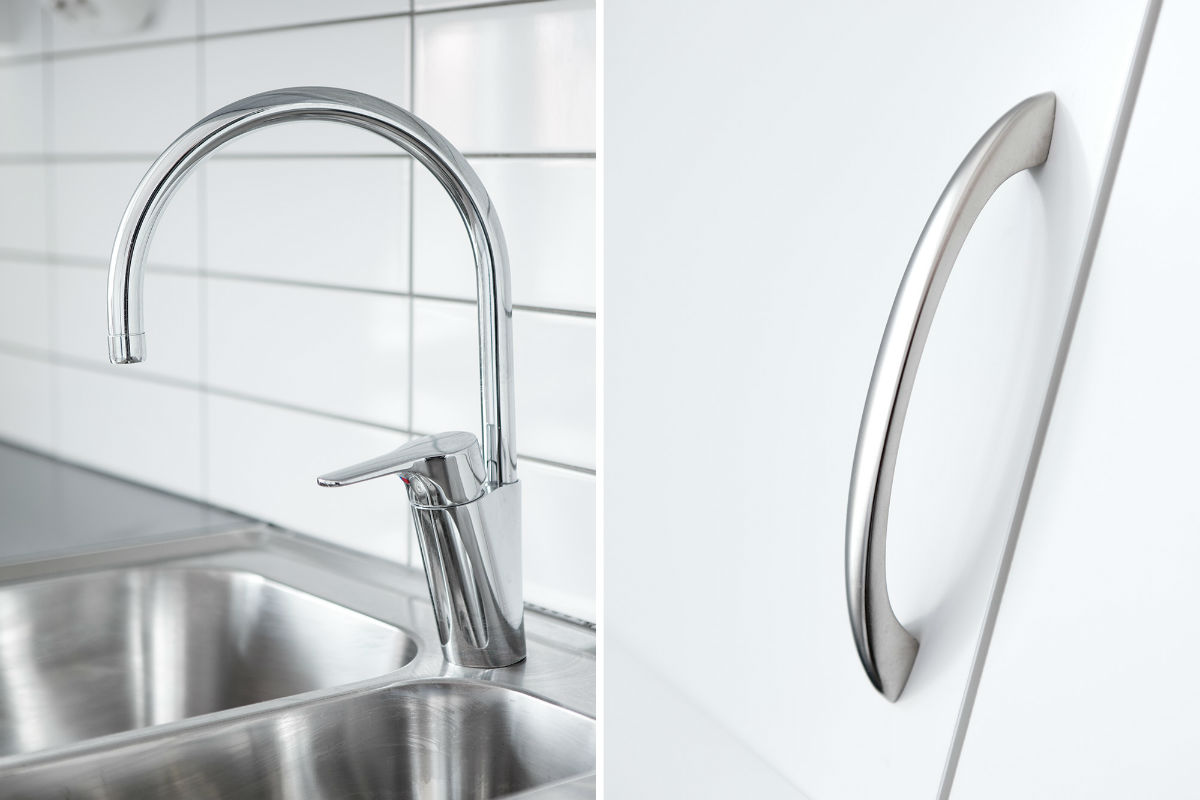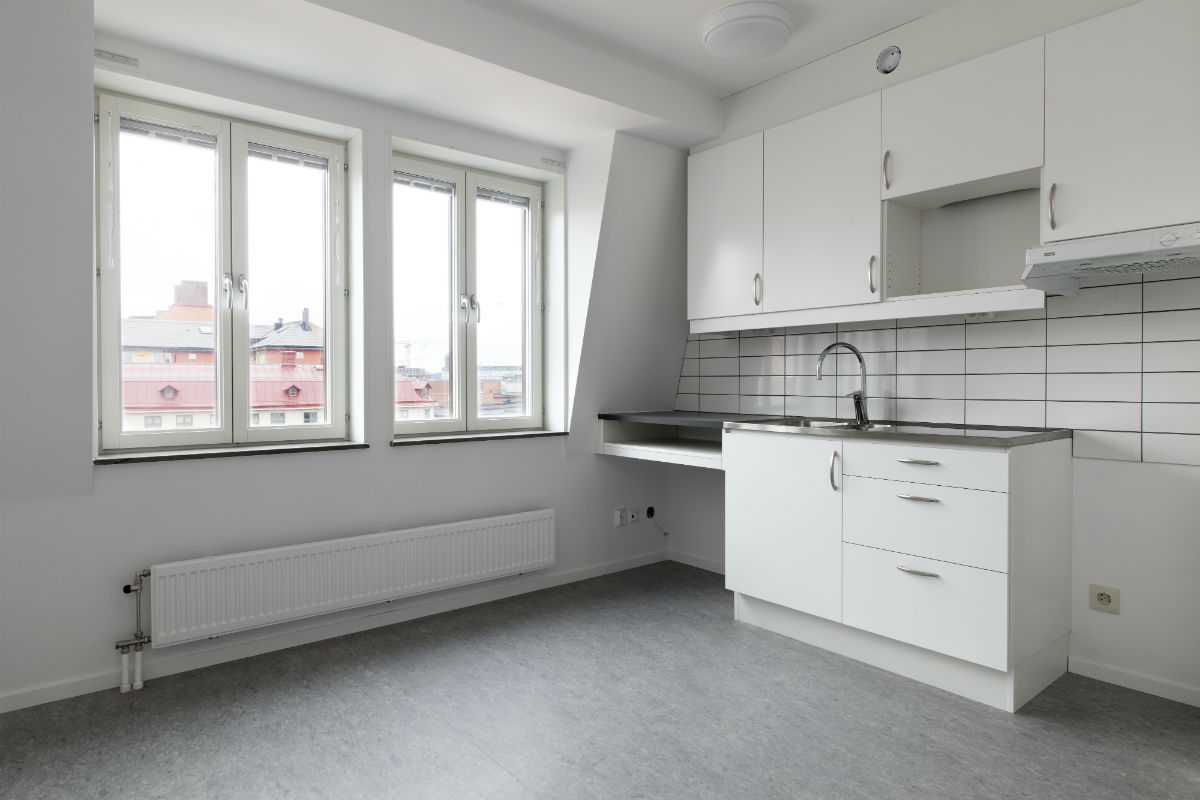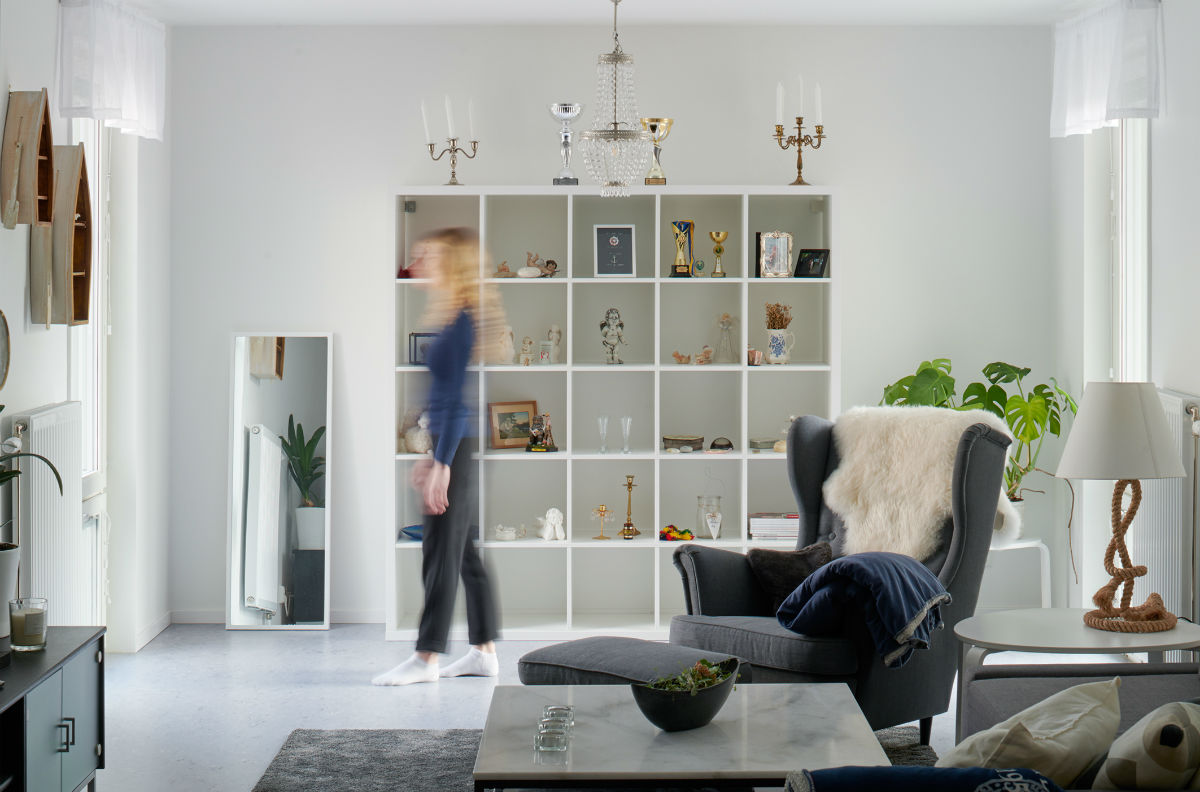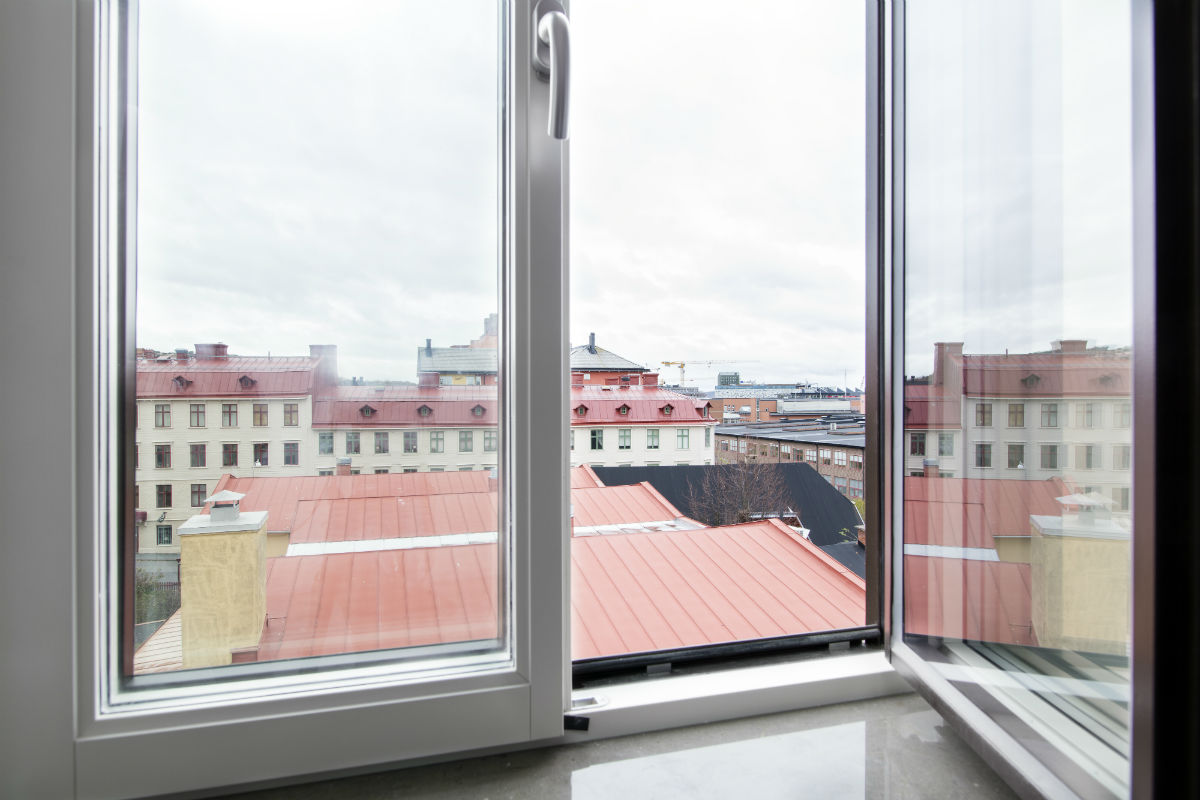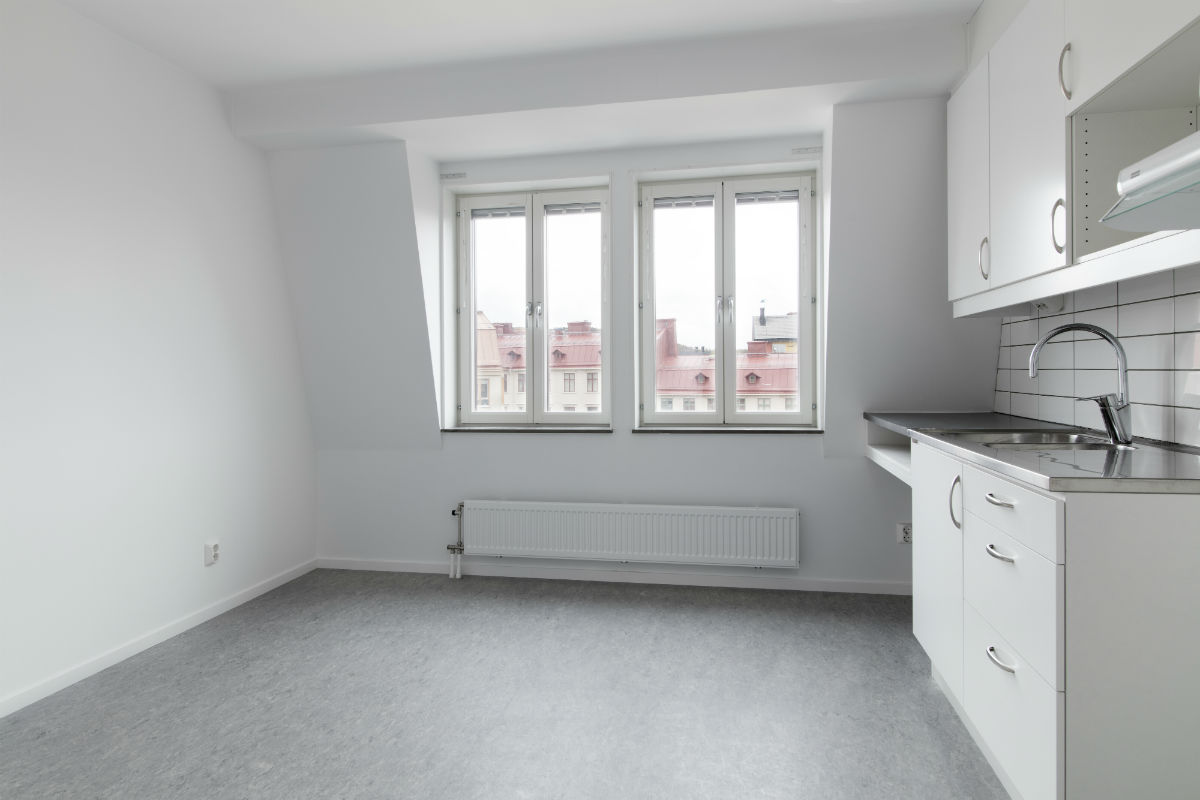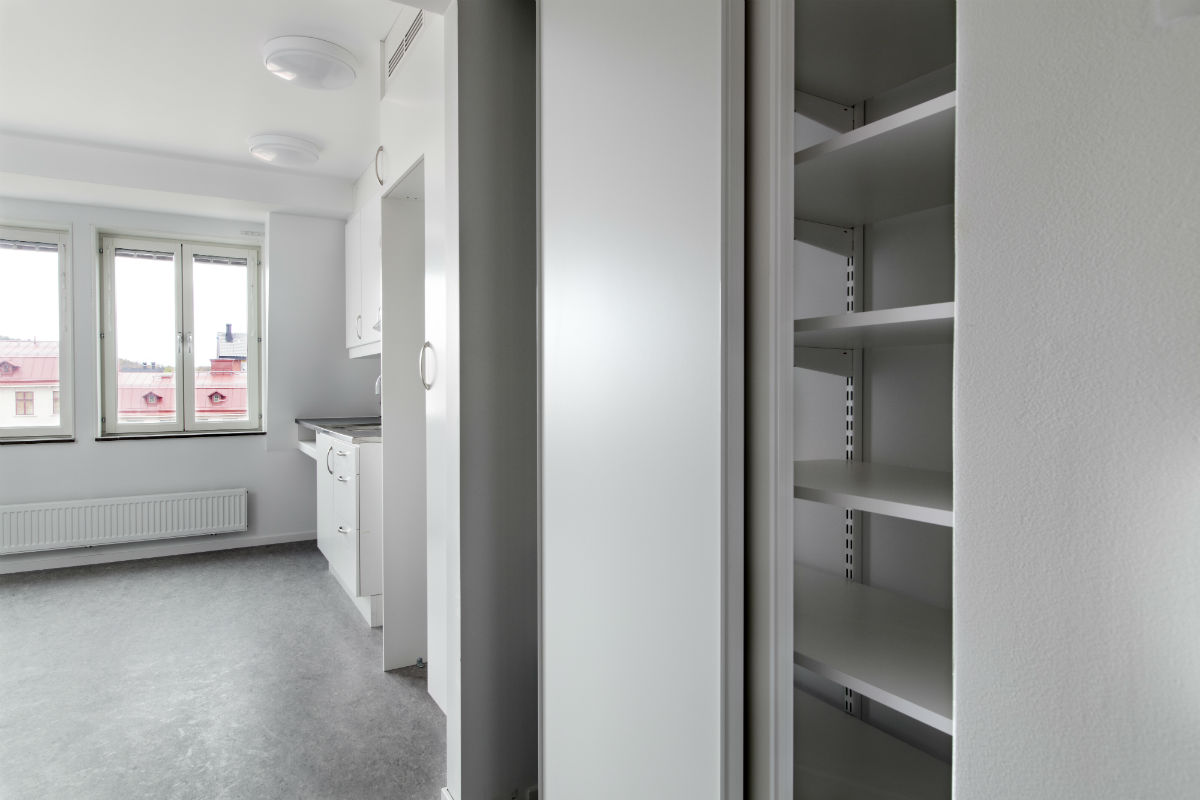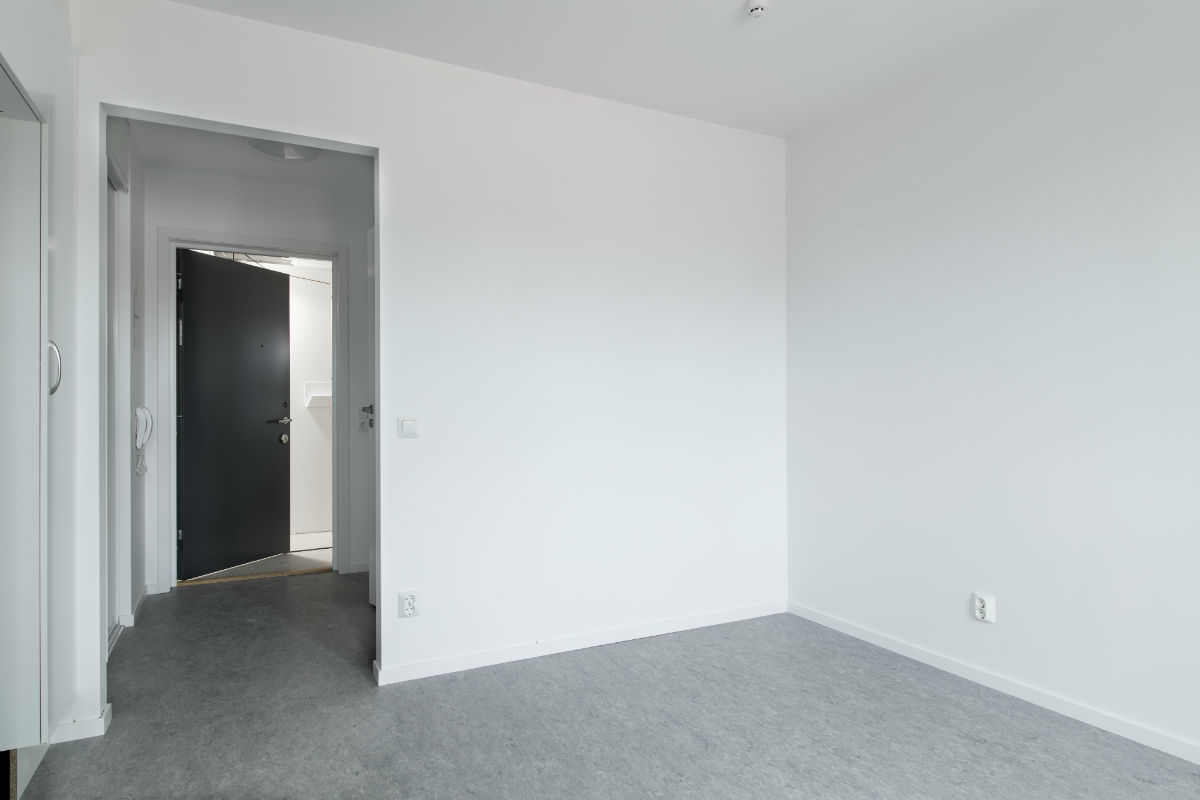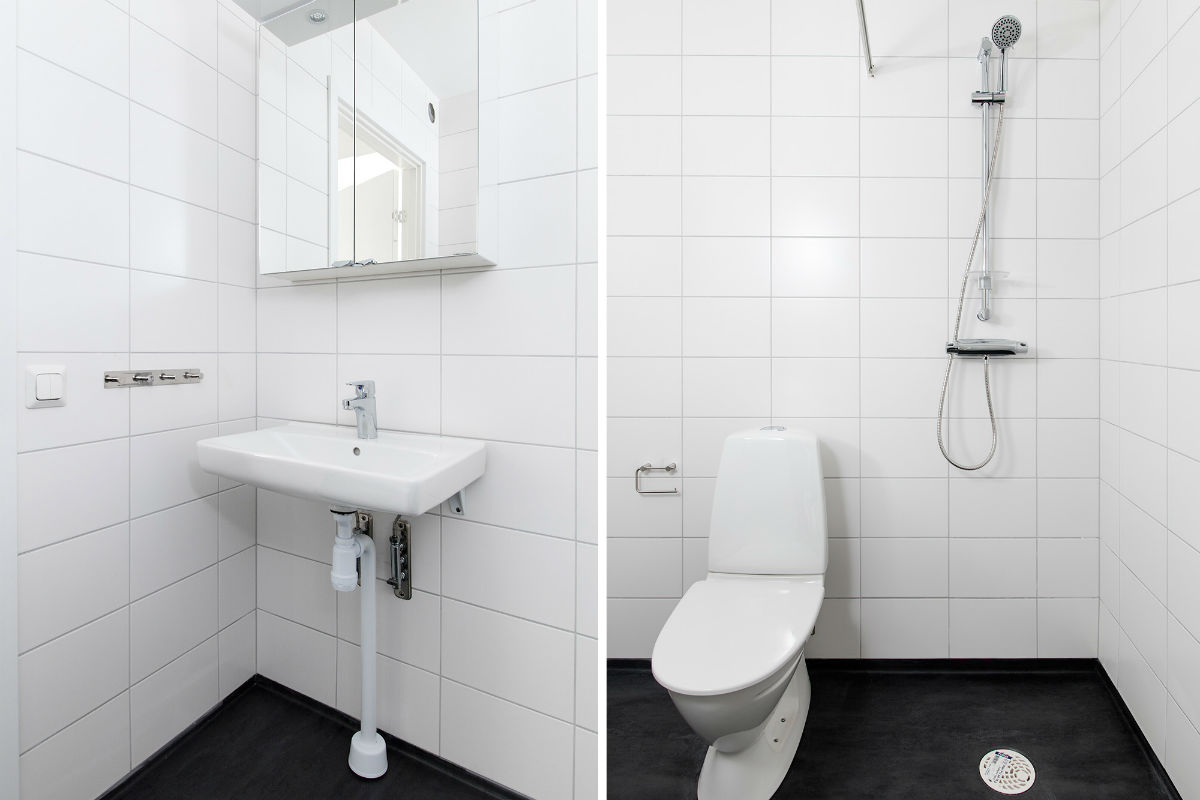 Plejaden
Plejadgatan 20 - 24
Building type - Smoke free housing!
Three brand new houses located in an old shipyard environment. Large shared terrace overlooking the river and two study rooms adjacent to the terrace. The location next to Chalmers Lindholmen and the university's learning environments at Lindholmen is highly appreciated by students.
Note: Smoke free housing.
Many people wish to live in a smoke-free environment. In order to create healthier living conditions, we have chosen to prohibit smoking in the property on Plejaden. The non-smoking policy is valid in the dwellings, in the communal spaces, on balconies and patios. Nor is smoking allowed outdoors close to the property. The tenant commits him-/herself to comply with the non-smoking policy on the premises and make sure that any visitors, for whom the tenant is responsible, comply with the smoking ban.
Apartments
150 apartments. One room with kitchenette, two rooms with kitchenette and three rooms with kitchen.
Plejaden on Norra Älvstranden
Norra Älvstranden is an area with vast development. Here lies Lindholmen Science Park, universities, colleges and about 170 companies. Every day there are more than 15,000 high school students, university students and professionals moving around in the area. You can walk on the dock, watch the boats, spend time in local libraries or grab a lunch in one of many restaurants and cafés in the area. The ferry will take you to Stenpiren in just a few minutes (ferry with a green flag is free of charge). Bus service is also available in the area.
Details
Bike Storage
Internet
Elevator
Custom centre
Kundcenter Utlanda is in charge of the keys to the flats in Högsbogatan, Dr Lindhs gata and in Frölunda - Marconigatan, Näverlursgatan and Gånglåten. They are also responsible for attending to faults in the flats, repairs, maintenance and inspections. You collect the keys here on arrival and return them here at departure.
Address
Utlandagatan 24
412 80 Göteborg
Telephone
+46 31-333 64 20
Office hours
Monday - Friday 9 am to 4 pm
Move in info
Welcome to Plejaden!
Contact form (if you need to contact us in any case) you will find when you log on to My pages.
Internet
SGSNET broadband is included in the rent.
Information about your Internet connection (how to register and setup) can be found under Internet/Guides.
Fittings
The flats are furnished.
| | |
| --- | --- |
| Bed 200x90 cm, including bed legs, mattress and mattress cover | 1 |
| Bookcase | 1 |
| Chairs | 3 |
| Dinner table | 1 |
| Desk lamp | 1 |
| Floor lamp | 1 |
The apartment is otherwise empty (no dishware, curtains, duvets or pillows are included).
The following fixtures are included in the flat: window blinds and fittings for curtain rods.
Storerooms
All flats have their own storeroom or closet storage in apartment. The storeroom outside the apartment is marked with your flat number.
Bicycle parking
Bicycle parking is located in the house nr. 24 (entrance from the yard).
Laundries
There are three laundries in the house located in the entrance level and on the second floor. Here you find an electronic booking board for all laundries. By using the electronic key-tag you can book the laundry which you wish to use. You can also book laudry time online on My Pages.
Postbox
Postbox on the entrance floor.
Garbage room
Garbage and recycling-room in house nr 22 (entrance from the yard).
TV
Cable TV with basic supply of approximately fifteen channels is provided trough a regular antenna socket.
Company Provider is Telenor and their customer service information is 020-22 22 22. www.telenor.se
Telephone
Fixed telephony is provided by the tenant via IP telephony.
Electricity costs/provisional electricity fee
Tenants at Plejaden pay a provisional fee for electricity. A preliminary electricity fee is added to the rent.
The actual power consumption is analyzed and then adjusted in such a way that the actual cost of the first month is deducted on the third month's rent bill and so forth for the entire rental period.
New electricity and hot water prices 2021