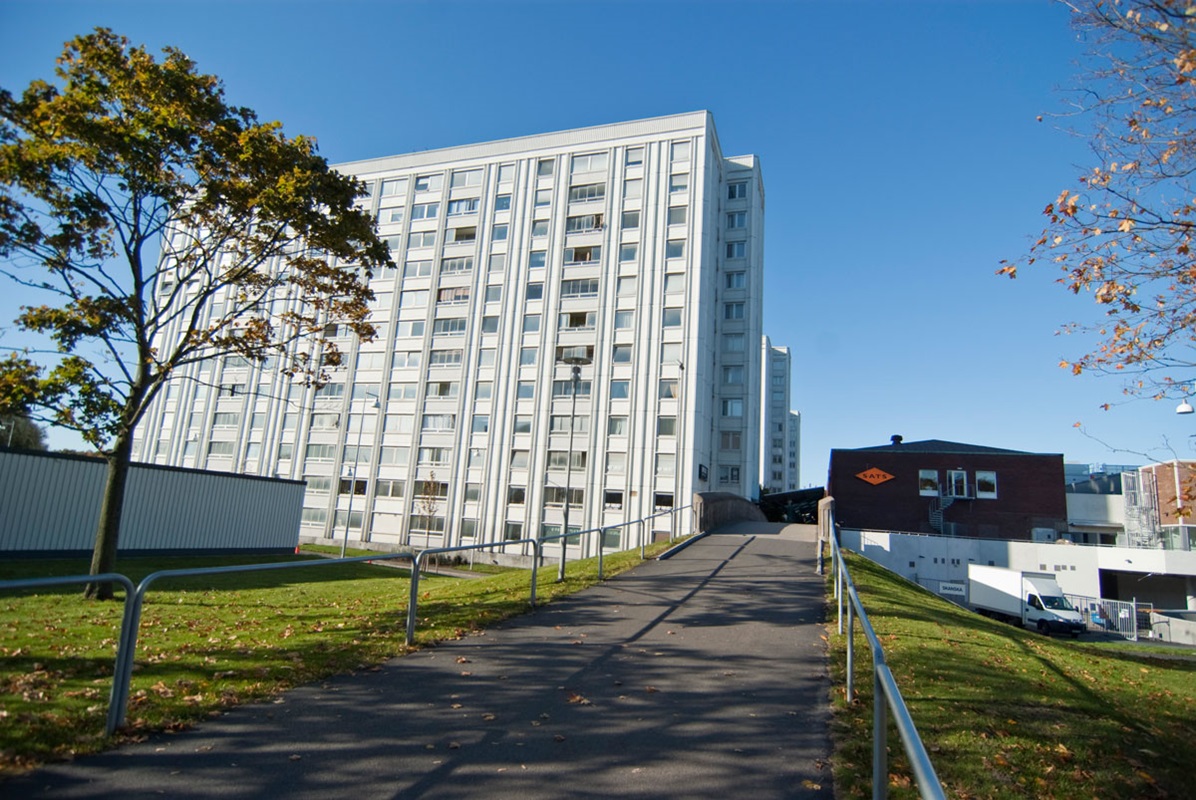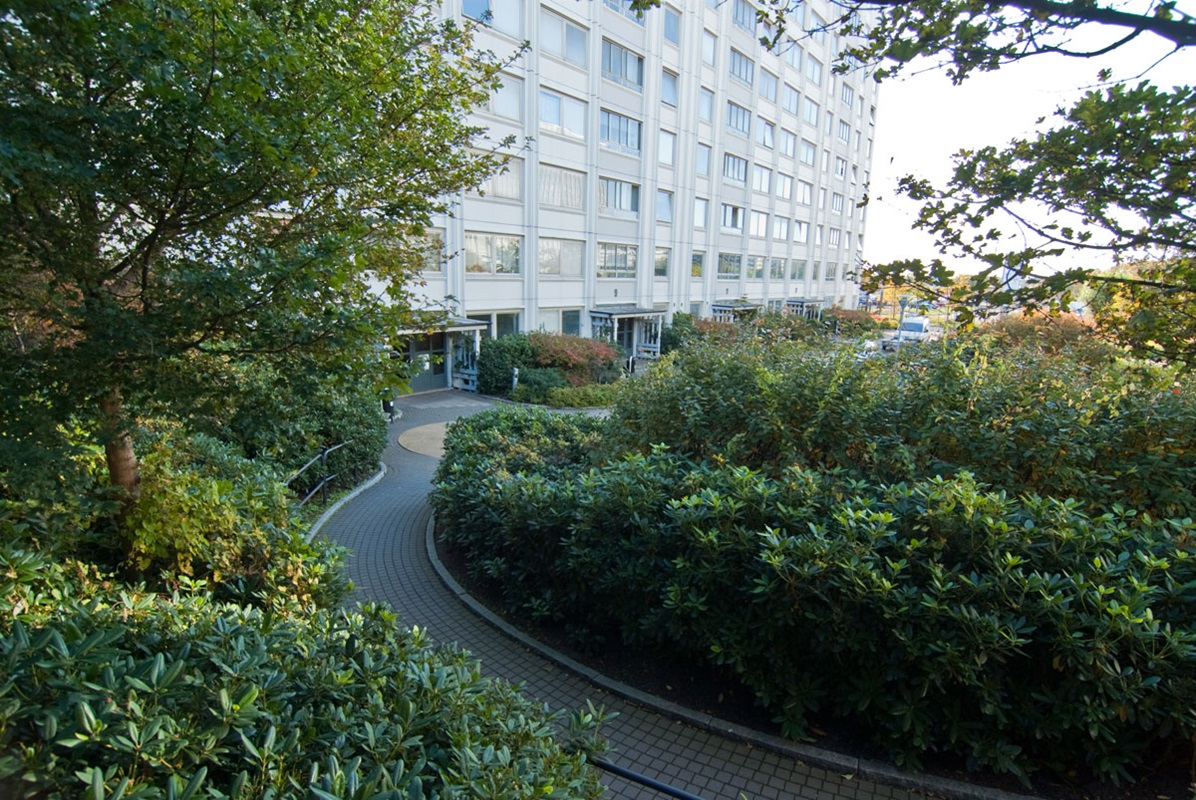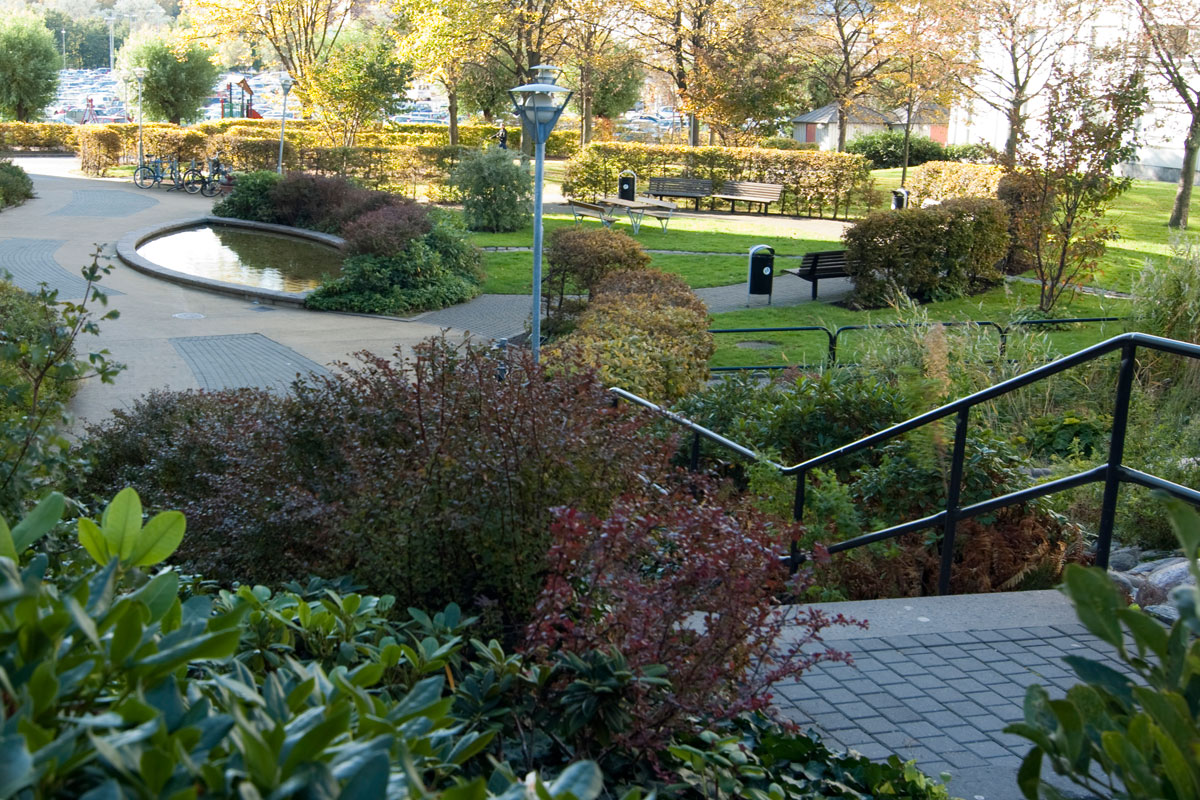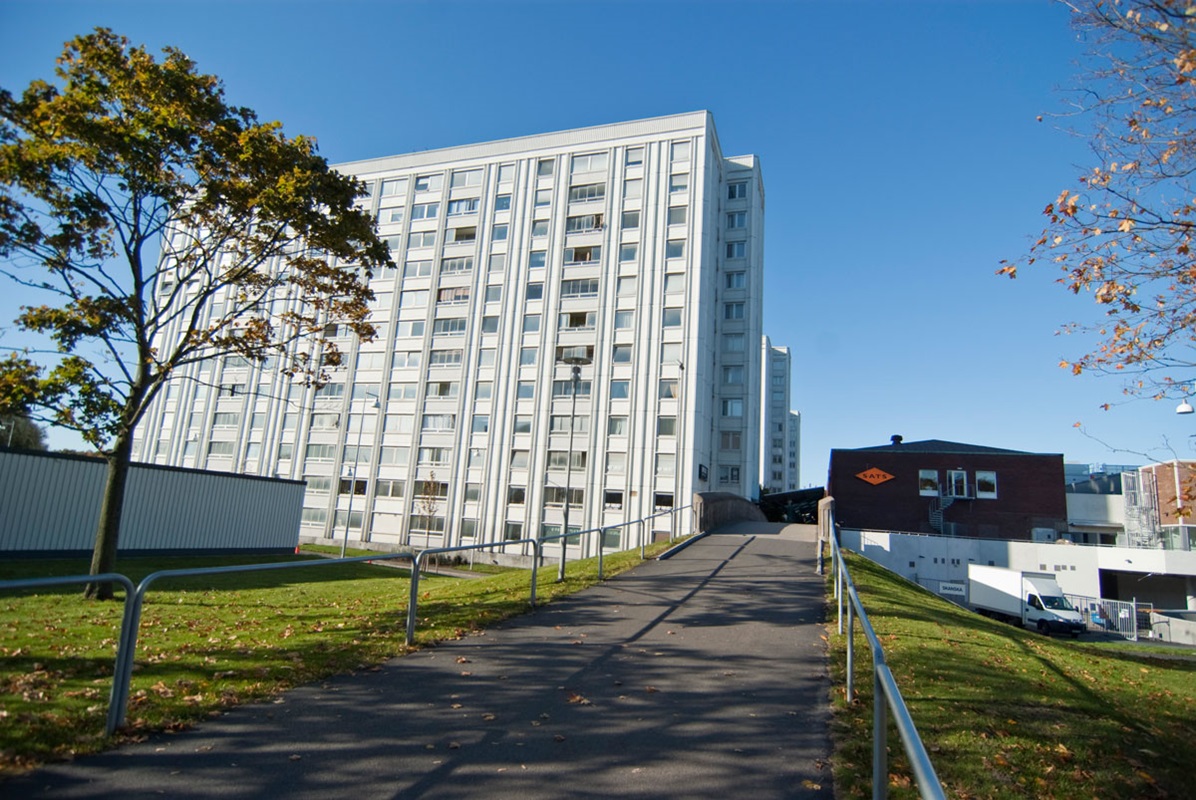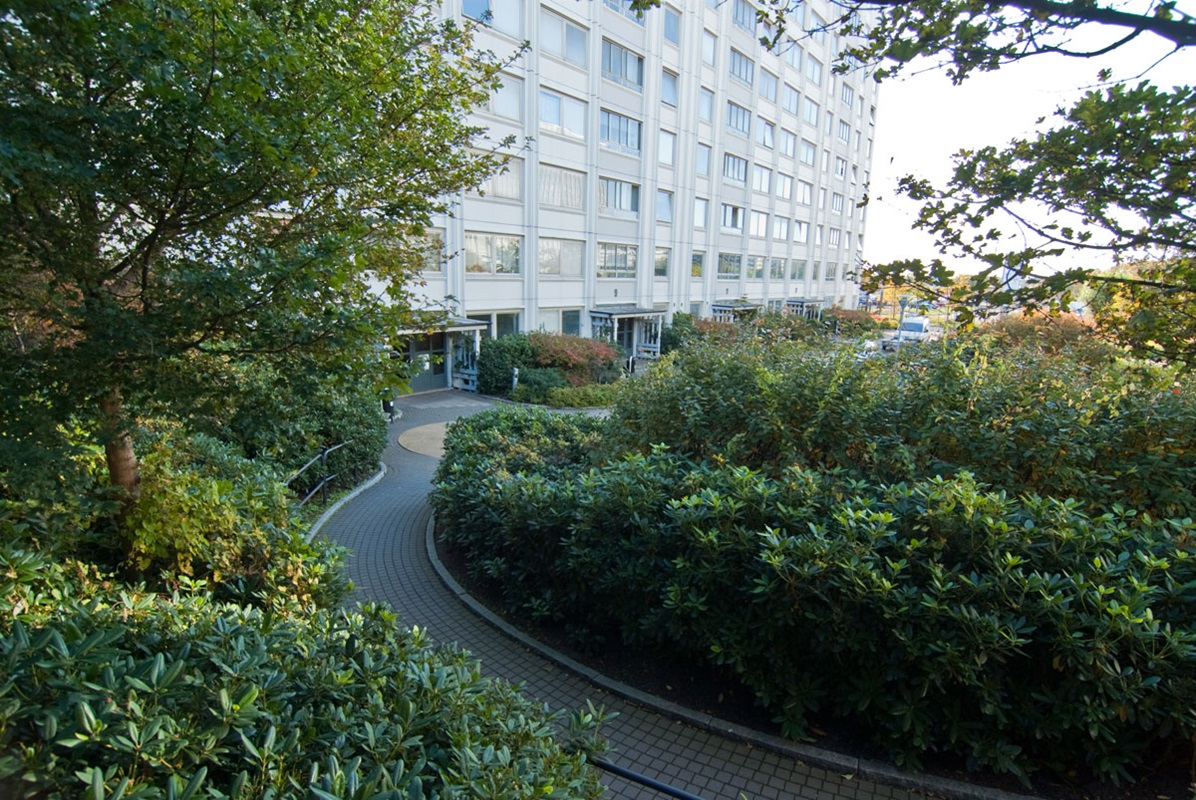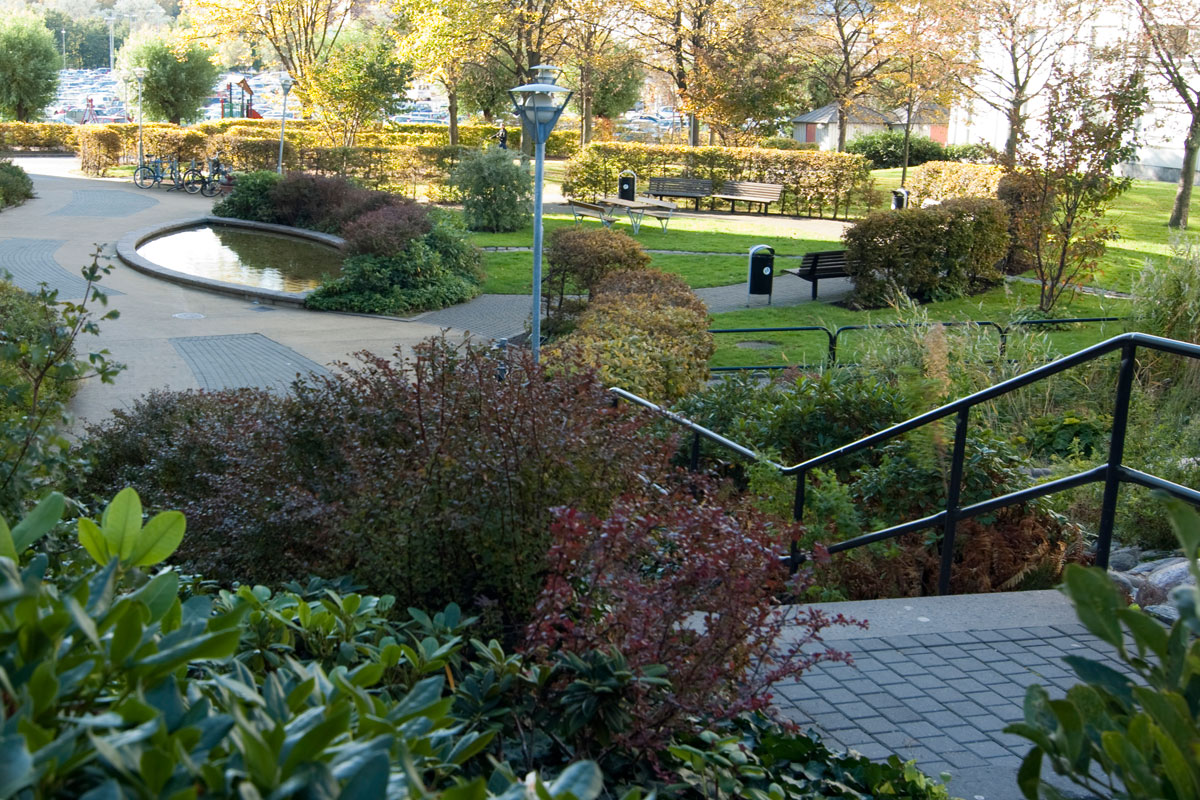 Marconigatan
Marconigatan 7 to 23
Buildings
Multi-storey buildings located in the western suburb Västra Frölunda. SGS Studentbostäder rent the apartments from Bostads AB Poseidon, one of the largest housing companies in Göteborg.
Apartments
There are apartments containing 4-7 rooms; living room, shared kitchen, shared bathroom with toilet, a small toilet and a balcony or a patio. Room size 9-12 sqm. Each tenant has a single room with access to communal spaces. There is a washing machine inside the flat or access to laundry in the building. There is no storage space available except for wardrobes and cupboards in the flats.

Kindly note that the buildings on this adress are of older standard and renovations have not been made by the property owner of recent times. Therefor the interior standard is below average, which is also reflected in lower rent levels.
Move in info
Welcome to Marconigatan!
SGS rent accomodation from Bostads AB Poseidon at Marconigatan.
If you neeed to contact us, please use the contact form on the CIS-website, under My pages.
If something breaks or need attention in your home you can make a fault report through the contact form on My pages. You can also call the caretaker at Bostads AB Poseidon or your Kundcenter.
Caretaker
Bostads AB Poseidon
Marconigatan 29
421 44 Västra Frölunda
Visiting time Mon-Fri: 8-9 Wed: 16.30-18

Telephone time for tenants weekdays at 10-12
tel. 031-332 13 21

Keys
Kundcenter Utlanda is in charge of the keys. You collect the keys at Kundcenter on arrival and return them to the same at departure. Should you lose any of your keys, we have to change the lock and you will be charged for this.
Inventory
| | |
| --- | --- |
| | Single room |
| Desk with a set of drawers | 1 |
| Bookcases | 2 |
| Chair | 1 |
| Armchair | 1 |
| Bed including mattress | 1 |
| Mattress pad | 1 |
| Cover for mattress pad | 1 |
| Ceiling lamp | 1 |
| Desk lamp | 1 |
| Floor lamp | 1 |
| | |
Check that all listed items are in your flat.
There is cleaning equipment in each apartment, such as vacuum cleaner, brush, mop, sponge and detergent.
Not cleaned when you move in
The flat is inspected before your arrival. However, we do not inspect cleaning after the previous tenant. Please contact your Kundcenter immediately on arrival, if you are dissatisfied with the previous tenant's cleaning.
Locked out?
Kundcenter Utlanda can help you during office hours. We charge a service fee for lock opening. During evenings, nights and weekends contact SOS Alarm, tel: 031-40 42 90. You must pay the cost to the locksmith yourself.
Laundries
Marconigatan
street number
Apartment
number
Address to your laundry
7
5, 9, 11
Washing machine inside the flat
7
15, 19
Marconigatan 11, ground floor
9
43
Marconigatan 11, ground floor
11
65
Marconigatan 11, ground floor
15
103, 105, 107
Marconigatan 19, ground floor
23
205, 213
Marconigatan 27, ground floor
25
243
Marconigatan 27, ground floor
Use the key tab for booking your washing hours and for entering the laundry. You may use the laundry from 8 am to 8 pm workdays and from 8 am to 5 pm on Saturdays.
Wardrobes and cupboards in the apartment
You have access to one wardrobe in the living room, one cabinet in the toilet and one in the kitchen. The lockable wardrobe and the cabinets are marked with your room number.
Internet access
The rooms have a wireless Internet connection managed by SGS Computer Network Office. Your will receive a code needed for Internet access in your registered e-mail account
on arrival. General information about Internet connection is found under Internet on the start page under the CIS website.